Steam Carpet Cleaning Auckland Price
Carpet cleaning companies in Auckland usually set their carpet cleaning price based on the number of rooms and lounges for residential customers. Fees are charged by square meters for commercial open spaces like offices, warehouses, or schools.
DIY cleaning might work for small jobs. The most common method is to hire a steam machine from the supermarket. The powerful truck-mounted machinery can give high temperature, pressure, and suction.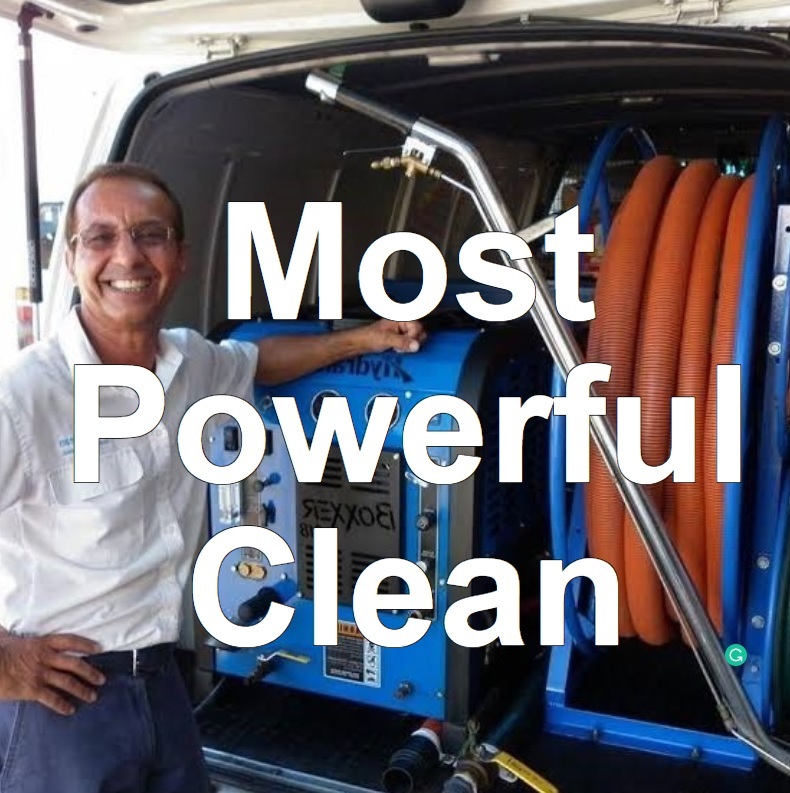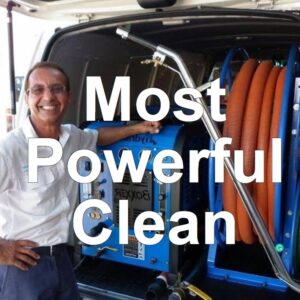 1-2 Bedrooms + Lounge: $160 + GST, Truckmunt Steam Clean
3-Bedrooms + Lounge: $190 + GST, Truckmunt Steam Clean
4-Bedrooms + Lounge: $220 + GST, Truckmunt Steam Clean
Stain Treatment: $10 – $30
Stairs: $40
Extra Lounge: $50
Hallway: $30 – $50
Commercial Carpet Cleaning:  Standard $3 Per Sqm, Heavy Duty $5 Per sqm
Couch Cleaning: $40 Per Seater
Single Mattress Cleaning: $80
Double Mattress Cleaning: $150
Standard carpet Cleaning is $3 Per Sqm, 
Heavy Duty Carpet Cleaning $5 Per Sqm




Factors that Affect Carpet Cleaning Prices
The cost of carpet cleaning varies based on several factors, including the carpet size, type of carpet, condition, location, and cleaning method. Let's take a closer look at each of these factors.
Size of the Carpet: The larger the carpet, the more it will cost to clean. Professional carpet cleaners typically charge by square foot, so the size of the rug will directly impact the overall cost of the cleaning service.
Type of Carpet: Different types of carpets, such as wool, synthetic, or shag, require different cleaning methods and products, which can affect the cost of cleaning.
Condition of the Carpet: If the carpet is heavily soiled, stained, or has a pet odor, it will require more time and effort to clean, resulting in higher costs.
Location: Carpet cleaning prices can vary depending on the property's location. For example, cleaning a carpet in a high-rise building may be more expensive due to the need for specialized equipment and additional time to transport it to the job site.
Method of Cleaning: Different carpet cleaning methods, such as steam or dry cleaning, have varying costs. Some plans may also require specialized equipment, which can affect the price.
Average Carpet Cleaning Prices
The following are average carpet cleaning prices for different types of cleaning services:
Spot Cleaning involves removing specific stains or spills from the carpet. The cost typically ranges from $50 to $100 per hour.
Full Room Cleaning: This service involves cleaning an entire room, including the carpets and furniture. The cost ranges from $300 to $500, depending on the size of the room and the type of carpet.
Whole House Cleaning: Cleaning the carpets in an entire house can range from $800 to $1500, depending on the size of the house and the type of carpet.
Commercial Carpet Cleaning: The cost of cleaning carpets in a commercial setting, such as an office or retail store, can range from $0.10 to $0.30 per square foot.
Auckland Carpet Cleaning Service Prices Per Room
| | |
| --- | --- |
| Average Price | $40 |
| Minimum Cost | $25 |
| Maximum Cost | $70 |
| Average Range | $25 to $35 |
Auckland Carpet Cleaners Prices Per Square Meter
Average costs are between $3 – $5 per square meter. If your house is bigger, prices per square meter will get cheaper.
| | |
| --- | --- |
| Home Size | Average Cost |
| 60 to 90 square meters | $180 – $270 |
| 90 to 160 square meters | $270 – $480 |
| 160 to 260 square meters | $480 – $780 |
Addition Professional Carpet Cleaning Price
Professionally cleaned hot water extraction costs $2 to $4 per square meter.
Carpet repair by patching costs about $50 to $70 per square meter. 
Carpet flood restoration is about $100 to $300 per square meter. 
| | |
| --- | --- |
| Task | Average Cost |
| Steaming / Hot Water Extraction | $3 to $5 per square meter |
| Dry Carpet Cleaning | $3 to $5 per square meter |
| Patch Repairs for Carpet Holes | $100 to $300 per square meter |
| Re-stretching Carpet To Remove Wrinkles | $30 – $50 per room |
| Water Extraction From Flooded Carpets | $100 – $300 per room |
Auckland service carpet cleaners will charge extra for heavy traffic areas with filthy carpets, and some carpet cleaners will give a discount for big jobs. Big jobs like 300 square meters of heavily soiled carpet can be around $450.
Some companies charge extra for foyers and hallways after setting based on the number of rooms. A company that charges by the square meter is more upfront and less surprised.
Carpet stains – Some stains might be removable, and some may not. Vomit and poo stains are pretty easy to remove. Urine has an enzyme that causes reaction and discoloration with carpet over time and cannot be reversed.
If pets continue peeking in some areas, you may need to replace the carpet and underlay, which costs around $2000 per room.
Carpet Stain Removal – Stain treatment charges start from $10 or more. Permanent stains will not be charged.
Stain Guard – It is a stain-resistant and water-resistant coating on the carpet. This becomes a barrier between liquid, soil, and carpet fiber. Stain guard costs about the same as cleaning the carpet.
Lounge suite and chair Cleaning – Steam cleaning can remove common food stains and grease from furniture, starting from $25.
Stairs Cleaning – about $20-$30 per flight of stairs.
Flood Restoration – Our carpet cleaning professionals will start by sucking up as much water as possible. The next step is to use an air-moving fan to blow dry the carpet.
Clear furniture out of the house. Move table usually is not covered in the initial quotation. However, the cleaner does not mind moving one or two lightweight furniture pieces to charge $20 per hour or more.
Wicking – Stain liquid melts down to the deep carpet and looks like it disappeared. After the carpet has dried, the staining liquid comes up to the surface and returns the stain. This is called wicking, and the resurfaced stain must be cleaned again. This can happen if the clean steam machine is not powerful enough to break the initial stain and suck the dirty water.
Different Carpet Cleaning Method Prices
| Cleaning Method | Budget | Benefit |
| --- | --- | --- |
| Steam | $150 – $600 | Deep Clean, keep warranty Valid. |
| Shampoo | $150 – $600 | Good for heavy stains. |
| Dry Clean | $150 – $500 | Quick surface clean. Quick Drying. |
| Carbonated | $150 – $650 | Carbonation lifts dirt from fibers. |
On average, we recommend once-a-year carpet steam cleaning. This method can remove the dust, dirt, and food particles caught in the thread throughout the year. You may need cleaning more often if you have pets or have heavy traffic.
This carpet and upholstery cleaning process can effectively remove stains and odors with an eco-friendly carpet shampooer. Property managers highly recommended us. We are available on short notice in West Auckland.
DIY vs. Professional Carpet Cleaners
| Home Carpet Cleaning | Professional Cleaners |
| --- | --- |
| Lower Price | Higher Price |
| Risk of damaging the carpet | Fully Insured |
| Take longer | Take less time |
| Machine might break | Not responsible for machine |
| Need to know how to clean carpet. | No need for knowledge |
If you decide to clean your carpet, you can rent a steam cleaner from home improvement stores, grocery stores, and other local retailers. Steam cleaner rentals cost anywhere from $35 to $50 per day, plus the detergent price.
How to Get Accurate Carpet Cleaning Prices
Getting an accurate price for carpet cleaning can be challenging, but ensuring you're getting a fair deal is essential. Here are some tips to help you get accurate carpet cleaning prices:
Requesting Quotes: The best way to get an accurate price is to request quotes from multiple carpet cleaning companies. Be sure to provide detailed information about the size of your carpet, the type of carpet, and its condition so that you can compare apples to apples.
Considering Hidden Fees: Some carpet cleaning companies may add hidden fees for moving furniture or treating stains. Be sure to ask about any additional fees and include them in your comparison of quotes.
Asking for References: Before hiring a carpet cleaner, ask for references from satisfied customers. This will give you an idea of the quality of their work and help you make an informed decision.
Cost-Saving Tips for Carpet Cleaning
Carpet cleaning can be expensive, but several tips can help you keep costs down.
Regular Maintenance: Regular cleaning and maintenance can help extend the life of your carpet and reduce the need for deep cleaning. Vacuuming regularly, spot-cleaning spills immediately, and having your carpet professionally cleaned at least once a year can help save you money in the long run.
DIY Cleaning: If you have a small carpet area to clean or are on a tight budget, consider doing it yourself. Several DIY carpet cleaning products are available, but follow the instructions carefully and test them on a small, inconspicuous area first.
Bundle Deals: Some carpet cleaning companies offer bundle deals for multiple services, such as cleaning the carpets and upholstery simultaneously. This can result in significant savings and provide a more comprehensive cleaning experience.
Choosing a Carpet Cleaner
When choosing a carpet cleaner, it's essential to consider the following factors:
Qualifications: Look for a carpet cleaner with proper certifications and training from organizations like the Institute of Inspection, Cleaning, and Restoration Certification (IICRC). This shows they have the skills and knowledge to provide a high-quality cleaning service.
Reputation: Check online reviews and ask for references to ensure the carpet cleaner has a good reputation. You want to work with a company with a track record of satisfied customers.
Insurance and Bonding: Ensure the carpet cleaner is insured and bonded to protect you in case of any damage to your property during the cleaning process.
Conclusion
In conclusion, carpet cleaning prices are determined by several factors, including the size of the carpet, the type of carpet, its condition, its location, and the cleaning method. By requesting quotes, considering hidden fees, and asking for references, you can get an accurate price for your carpet cleaning needs. Regular maintenance, DIY cleaning, and bundle deals can help you save money, and choosing a qualified and reputable carpet cleaner with insurance and bonding can help ensure a high-quality cleaning experience. Please take action today to keep your carpets looking their best.