Comprehensive Carpet Cleaning and Stain Removal in East Auckland
Reliable carpet cleaning in East Auckland. Specializing in stain removal, rug cleaning, commercial services, and upholstery cleaning for couches. Your trusted local solution.
Our Services:
Carpet Cleaning


This Month Special: $130 + GST for 2-bedroom units.
✨ Unleash your carpet's true potential. Call 021-877-504 now! Get FREE Quote.
Whether in East Auckland or its surrounding areas, our top-tier carpet cleaning services have you covered. With our specialized equipment and experienced team, we delve deep to remove dirt, grime, and stains, leaving your carpets looking as good as new.
From everyday wear and tear to stubborn carpet stain removal, trust us to deliver impeccable results.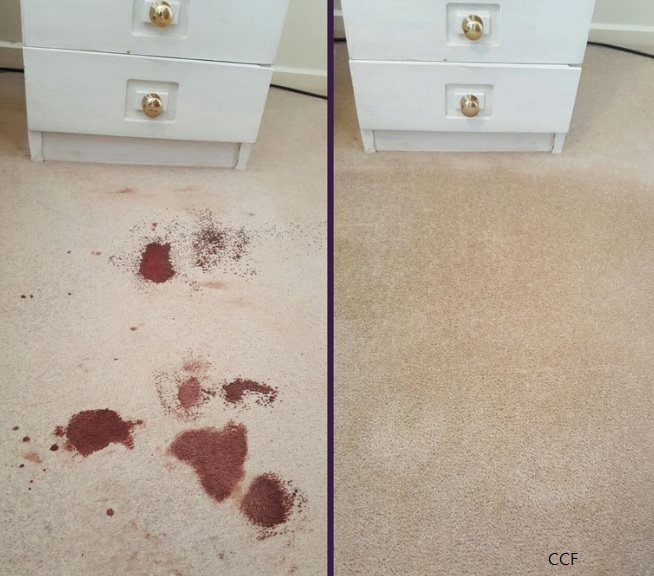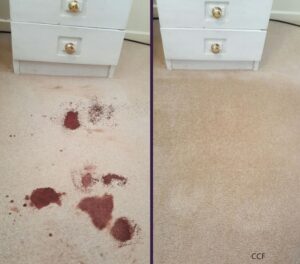 Upholstery Cleaning
Keeping your furniture clean makes it look better and extends its life. Our upholstery cleaning services in East Auckland are designed to bring back the fresh look and feel to your sofas, chairs, and more.
Couch cleaning in East Auckland is one of our specialties; don't let spills and stains diminish the beauty of your furniture.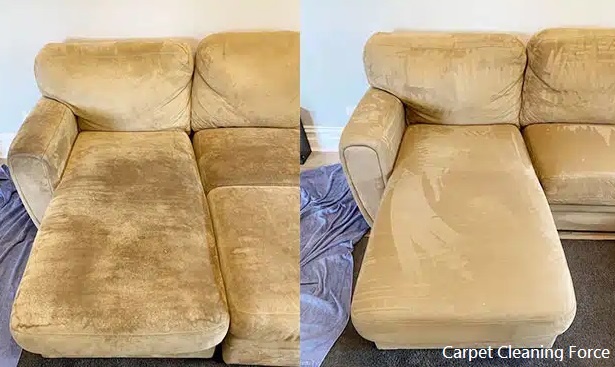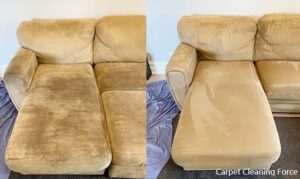 Rug Cleaning
Rugs add charm and warmth to a room but also catch a lot of dirt and allergens. Our rug cleaning services in East Auckland are crafted to rejuvenate your rugs, making them look vibrant and plush again.
With our expertise, even the most delicate fibers are treated with care.


Commercial Carpet Cleaning
A clean office or commercial space reflects professionalism. Our commercial carpet cleaning services ensure your workspace stays pristine, making a great impression on clients and employees.
Serving businesses throughout East Auckland, our team is equipped to handle spaces of all sizes and traffic levels.
Choose us for comprehensive floor and furniture cleaning solutions that meet and exceed expectations. Your satisfaction is our utmost priority.
💪 Fight stains with us! Get your FREE Quote at 021-877-504.
Carpet cleaning process:
1. Pre-inspection:
Inspect the carpeted area to identify the type of carpet, its condition, and any problem areas. This allows for the application of the most suitable cleaning method.
2. Vacuuming:
Before any deep cleaning, vacuum thoroughly to remove dry soils and debris. This enhances the effectiveness of the subsequent cleaning steps.
3. Spot Treatment:
Identify and pre-treat spots, spills, and high-traffic areas with specialized cleaning agents. This ensures tougher stains get the extra attention they need.
4. Pre-spray:
Apply a pre-conditioning spray to break down oils, dirt, and other contaminants in the carpet fibers.
5. Agitation:
A carpet groomer or rotary brush can agitate the pre-spray into the fibers. This helps in soil suspension and enhances the cleaning results.
6. Extraction:
This is the main cleaning phase. Using a carpet extractor (truck-mounted or portable), hot water is injected into the carpet and immediately vacuumed out, removing the suspended soil. This process is commonly known as hot water extraction or steam cleaning.
7. Neutralization:
This step ensures that there's no leftover cleaning residue. An acidic rinse might neutralize the carpet and bring it to a neutral pH, preventing any possible rapid re-soiling or browning.
8. Post-spot Treatment:
If any spots remain, they are treated with specialty spotting agents.
9. Drying:
Speed up the drying process using air movers or fans. The faster the carpet dries, the less likely any remaining soil will wick to the surface. Ideally, carpets should be dry within 4-6 hours, but this can vary based on environmental conditions and the type of carpet.
10. Grooming:
Use a carpet rake to set the pile in one direction, which helps the drying process and gives the carpet a uniform appearance.
11. Final Inspection:
Walk through the cleaned areas to ensure everything is in the best possible condition. If there are any issues, address them immediately.
Tips:
Regular vacuuming between professional cleanings is essential. It helps keep the carpet looking fresh and extends its life.
Always address spills immediately. Blot (don't rub) the fall and then treat it with a carpet cleaner. The faster you act, the less likely a fall will become a permanent stain.
Ensure the company or professional you hire uses cleaning agents suitable for your type of carpet and checks for colorfastness.
Maintaining a regular cleaning routine and hiring professionals ensures your carpet remains clean, vibrant, and healthy for years.
Upholstery cleaning process:
Inspection: Before cleaning begins, the type and condition of the upholstery fabric should be inspected to determine the most appropriate cleaning method. This can help identify issues like color fading, pre-existing damages, or stubborn stains.
Vacuuming: This is the first step in the cleaning process. All loose dirt, dust, and debris are removed with a vacuum cleaner. Getting into all nooks and crannies is important to ensure a thorough cleaning.
Spot Testing: Before applying any cleaning solutions to the entire furniture piece, it's prudent to do a spot test on a small, inconspicuous area. This is to check for any adverse reactions, such as discoloration or damage to the fabric.
Spot and Stain Treatment: Special cleaning agents can be applied to visible stains or marks. These agents are designed to break down and lift stains from the fabric. The type of stain (e.g., oil-based, water-based, etc.) will determine the kind of cleaning agent used.
Upholstery Cleaning: Depending on the fabric type and the degree of soiling, different methods can be used:

Steam Cleaning (Hot Water Extraction): This method is common for many upholstery fabrics. A heated cleaning solution is sprayed onto the furniture, and then it is extracted along with the dirt. The heat and water can penetrate deeply, making it effective for deeper soils and stains.
Dry Cleaning: Some delicate fabrics may not be suitable for water-based cleaning. A solvent is applied in such cases, which doesn't require water or drying time.
Foam Cleaning: A cleaning foam is applied to the upholstery and worked into the fabric. After some time, it's vacuumed off, removing dirt and residues.

Rinsing: If water-based cleaning methods are used, rinsing the upholstery is often necessary to remove any cleaning solution residue. This ensures that no residues are left behind, which could attract more dirt in the future.
Drying: It's essential to ensure the upholstery dries thoroughly after cleaning to prevent mold and mildew growth. Some professionals use air movers to speed up the drying process. Depending on the method used and the humidity in the environment, drying could take a few hours to a couple of days.
Deodorizing and Protecting: After cleaning, a deodorizer can be applied to leave the furniture smelling fresh. Additionally, protectors can be used on the upholstery to shield it from future stains and spills.
Post-Cleaning Inspection: After cleaning, the technician should do a final inspection to remove all stains, and the client is satisfied with the outcome.
Maintenance Tips for Upholstery:
Vacuum your upholstery regularly to remove dust and dirt.
Immediately attend to any spills to prevent them from setting into stains.
Rotate and fluff up cushions regularly to ensure even wear.
Keep upholstery away from direct sunlight to prevent fading.
It's recommended to have professional upholstery cleaning at least once a year or more frequently if there are kids, pets, or high traffic.
FAQ (Frequently Asked Questions)
Carpet Cleaning and Stain Removal in East Auckland
Do you serve areas outside of East Auckland? Yes, we cover East Auckland and surrounding areas.
What types of stains can you remove? We tackle everyday stains, spills, and high-traffic areas.
How often should I get my carpets cleaned? Annually, but homes with pets or kids may need more frequent service.
Can I walk on my carpet post-cleaning? Avoid it until fully dry, typically 4-6 hours.
Is your cleaning solution kid and pet-safe? We prioritize safety.
Upholstery Cleaning
Can you clean all upholstery fabrics? Yes, we inspect and determine the best method per fabric type.
How long will it take for my furniture to dry? It varies, but typically a few hours to a couple of days.
Do I need to move my furniture before cleaning? Clearing the area is helpful, but we can assist with light items.
Is the upholstery cleaning solution safe? Yes, and we also perform a preventive spot test.
What's the difference between dry and steam cleaning for upholstery? Steam cleaning uses water, suitable for most fabrics, while dry cleaning uses solvents for delicate fabrics.
How can I maintain my upholstery? Vacuum regularly, attend to spills immediately, rotate cushions, and avoid direct sunlight.
General
Do you offer commercial cleaning services? Yes, for offices and commercial spaces of all sizes.
What if I'm not satisfied with the results? Your satisfaction is vital; please notify us of any issues.
Guarantee
At Carpet Cleaning Force, we don't just promise quality; we stand by it. Our confidence in achieving outstanding results drives us to extend our clients a 100% satisfaction guarantee. If any part of our cleaning doesn't meet your standards, let us know within 48 hours, and we'll readdress that area at zero extra cost. Because your satisfaction isn't just our goal—it's our guarantee.
Insurance and Certification
Safety and professionalism go hand in hand at Carpet Cleaning Force. That's why every team member is trained and certified, ensuring our services are top-tier every time. Additionally, comprehensive insurance coverage protects you from accidental damages during our service. With us, you're not just choosing a cleaning service; you're opting for peace of mind.
Customer Support
At Carpet Cleaning Force, we recognize that outstanding cleaning is only part of the equation—stellar customer service completes the experience. Our responsive support team stands ready to assist, answer queries, and streamline your booking process through calls, email, or chat. Trust us to simplify your journey from the first touchpoint to the sparkling result.
🌟 Star-quality carpet cleaning! Dial 021-877-504 and shine on. Get FREE Quote.