Once upon a Saturday night, my living room witnessed a raucous gathering of friends, pepperoni pizza, and laughter. However, Monday morning revealed the aftermath: a horrifying grease stain smirking at me from my beloved armchair. Thus began my comical quest to defeat this oily villain and become the grease-busting hero of upholstery cleaning. Join me as I share my rib-tickling adventures and the valuable lessons I learned.
To clean grease from upholstery, first, sprinkle a generous amount of baking soda or cornstarch onto the grease stain and let it sit for 10-15 minutes to absorb the grease. Next, gently vacuum the powder away, and dampen a clean cloth with a mixture of equal parts water and white vinegar. Finally, gently blot the stain with the damp cloth until the grease is removed, and let the upholstery air dry.
Grease-Busting Chronicles: My Upholstery Cleaning Escapades!
Table 1: Common Types of Upholstery Fabrics and Their Cleaning Codes
| Fabric Type | Cleaning Code | Description |
| --- | --- | --- |
| Microfiber | W | Water-based cleaner |
| Synthetic Blends | S | Solvent-based cleaner |
| Olefin | S | Solvent-based cleaner |
| Nylon | W | Water-based cleaner |
| Vinyl | W | Water-based cleaner |
| Leather | L | Leather cleaner only |
| Acetate | S | Solvent-based cleaner |
| Cotton and Linen | SW | Solvent or water-based cleaner, depending on manufacturer's instructions |
Table 2: Top 5 Grease-Stain Removal Products for Upholstery
| Product Name | Type | Price Range | Average Customer Rating |
| --- | --- | --- | --- |
| Folex Instant Carpet Spot Remover | Water-based cleaner | $10-$20 | 4.5/5 |
| Chem-Dry Grease & Oil Stain Extinguisher | Solvent-based cleaner | $20-$30 | 4.3/5 |
| Blue Coral Upholstery Cleaner | Water-based cleaner | $10-$15 | 4.0/5 |
| Bissell Professional Spot & Stain | Solvent-based cleaner | $15-$25 | 4.2/5 |
| Krud Kutter Sports Stain Remover | Water-based cleaner | $10-$20 | 3.9/5 |
Table 3: Grease Stain Removal DIY Solutions Comparison
| DIY Solution | Pros | Cons |
| --- | --- | --- |
| Dish soap and water | Inexpensive, easily accessible | May not work on heavy or older stains |
| Vinegar and water | Inexpensive, natural solution | Odor, may not work on heavy stains |
| Baking soda and water | Inexpensive, gentle on most fabrics | May not work on heavy or older stains |
| Rubbing alcohol and water | Effective on oil-based stains | Flammable, may damage certain fabrics |
| Cornstarch and water | Good for absorbing oil-based stains | May not work on heavy or older stains |
Table 4: Grease Stain Removal Success Rates by Method
| Method | Success Rate | Notes |
| --- | --- | --- |
| DIY Solutions | 60-80% | Varies depending on the solution used and the severity of the stain |
| Commercial Cleaning Products | 80-95% | Effectiveness depends on the product and the stain |
| Professional Upholstery Cleaning | 90-99% | Most effective, but also the most expensive option |
The Struggle is Real: Understanding Grease Stains on Upholstery
As someone who loves to cook, I've had my fair share of grease stains on my upholstery. Getting them out is a real struggle, but it's doable with some know-how and elbow grease. Here are some things I've learned along the way: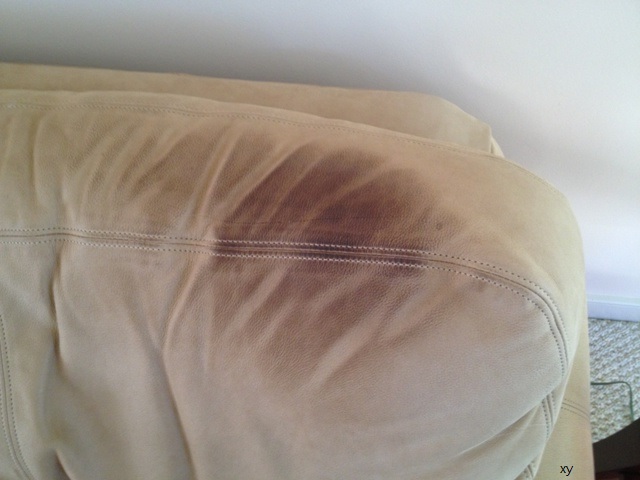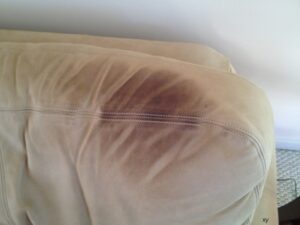 The Lowdown on Grease Stains
First, let's talk about what we're dealing with here. Grease stains can come from various sources, including cooking, butter, and body oils. The problem is grease is oily, and fat doesn't mix with water. This makes it tough to remove, especially from fabrics like upholstery.
Common sources of grease stains include cooking oil, butter, and body oils.
Grease is difficult to remove because it doesn't mix with water.
Types of Upholstery Fabrics and Their Characteristics
Not all upholstery fabrics are created equal. Some are more resistant to stains and easier to clean than others. Here's a rundown of the most common types of upholstery fabrics and their characteristics:
Leather: Leather is durable and easy to clean, but harsh chemicals can damage it.
Microfiber: Microfiber is soft and stain-resistant but can be difficult to clean.
Cotton: Cotton is breathable and easy to clean but not as durable as other fabrics.
Polyester: Polyester is durable and stain-resistant but can be prone to pilling.
Velvet: Velvet is soft and luxurious but can be difficult to clean and prone to crushing.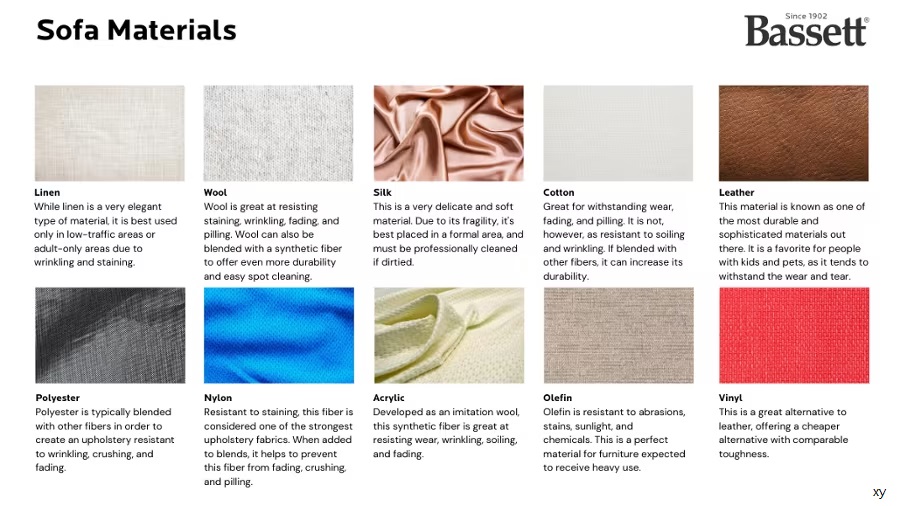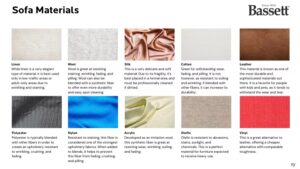 Now that we know more about the enemy we're facing and the battleground we're fighting on, let's talk about some strategies for getting those pesky grease stains out of our upholstery.
Grease Busters: Strategies for Removing Grease Stains from Upholstery
"Why rub when you can blot? Save your upholstery from greasy doom with patience and a sense of humor. #GreaseBustingGurus 🚫🔧"
Act fast: The longer you wait to tackle a grease stain, the harder it will be to remove. So as soon as you notice a stain, try to get to work on it.
Blot, don't rub: Rubbing a stain can worsen by spreading the grease. Instead, use a clean cloth to blot the stain, starting from the outside and working your way in.
Use baking soda: Baking soda is a natural absorbent that can help lift grease stains. Sprinkle baking soda onto the stain, let it sit for a few minutes, and then vacuum it.
Try dish soap: Dish soap is designed to cut through grease, so it can also be effective on upholstery stains. Mix a small amount of dish soap with warm water and gently blot the stain with a clean cloth.
Use a vinegar solution: Mix white vinegar and water in a spray bottle and apply it to the stain. Let it sit for a few minutes, then blot it cleanly.
Hire a professional: If all else fails, it might be time to call in the professionals. For example, upholstery cleaning can use specialized equipment and techniques to remove even the toughest stains.
The Great Upholstery Adventure: How I Became a Fabric Detective
Step 1: Cracking the Case of the Mysterious Care Label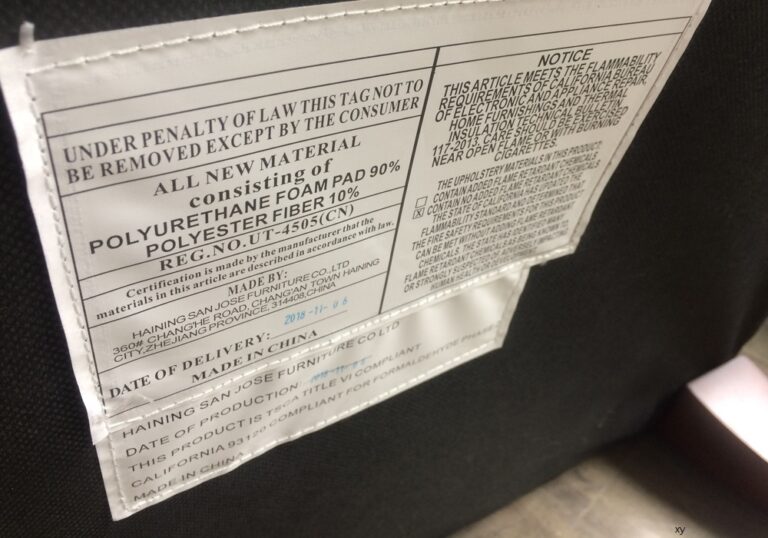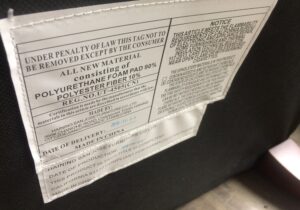 Once upon a time, I faced a mountain of mysterious upholstery fabric. The task at hand? Cleaning it! But first, I needed to identify what type of fabric I was dealing with. Here's how I tackled this challenge:
I became Sherlock Holmes and searched for the elusive manufacturer's care label.
Eureka! I found it, hiding under a cushion like a shy caterpillar.
With the care label, I decided on its cryptic symbols and instructions.
Step 2: Assembling My Cleaning Arsenal
Now that I knew my fabric type, it was time to gather my cleaning materials and tools. In my quest for cleanliness, I needed:
A vacuum cleaner (to suck up the dirt like a powerful dirt-devouring monster)
Soft brushes (gentle enough to tickle a fairy's toes)
Mild cleaning solutions (because we don't want to anger the fabric gods)
Microfiber cloths (softer than a kitten's sneeze)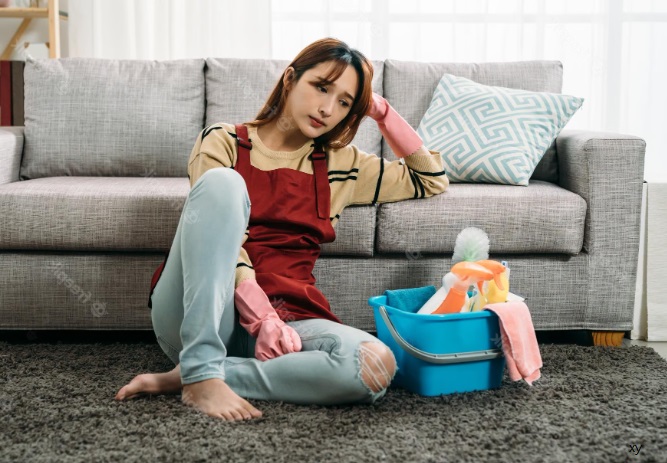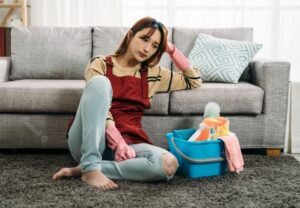 Step 3: The Pre-Treatment Tango
Before diving headfirst into cleaning, I had to take some pre-treating steps to ensure the best results. So let me share my secrets with you:
First, vacuum the upholstery like a pro, leaving no cushion unturned.
Treat stains like they're tiny invaders from the Planet Stainia:

Apply a mild cleaning solution to the affected area.
Blot gently with a microfiber cloth, taking care not to rub or scrub.
Repeat until the stain surrenders and retreats.

Give the fabric a test run:

First, find a hidden spot (like the backside of a cushion).
Next, apply a small amount of cleaning solution.
Finally, check for color bleeding or other signs of distress.
If all goes well, proceed with the cleaning mission.
Grease-Busting Adventures: Concocting My Grime-Fighting Potions
Homemade Grease-Busters: The Unsung Heroes
As an upholstery cleaning enthusiast, I've discovered the magical world of homemade grease removal solutions. Here's why I love them:
They're kind to my wallet (saving money for more important things, like ice cream).
They're eco-friendly (Mother Nature gives me a thumbs up).
I feel like wizard brewing potions in my own home.
DIY Grease Removal Recipes: Mix, Stir, and Zap!
I've experimented with various DIY grease removal recipes and have found these three to be absolute superstars:
Dish Soap and Water: A dynamic duo that strikes fear into the hearts of grease stains.

Mix a few drops of dish soap into a bowl of warm water.
Stir until it's bubblier than a cauldron at a witch's convention.

Baking Soda and Cornstarch: The dream team of grease-absorbing power.

Combine equal parts baking soda and cornstarch.
The mixture should resemble the sand from the finest beaches on Earth.

Vinegar and Water: The classic combo that never fails.

Mix equal parts white vinegar and water.
Warning: This solution may make you crave a salad.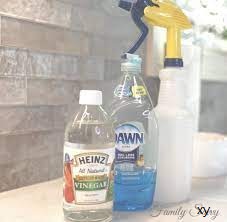 Grease-Busting Techniques: Unleashing the Power of DIY Solutions
With my grease-fighting potions ready, it's time to put them to work. Here's how I tackle those stubborn grease stains:
Dish Soap and Water:

Dip a microfiber cloth in the bubbly solution.
Gently blot the grease stain like a master stain whisperer.
Watch in awe as the stain disappears before your very eyes.

Baking Soda and Cornstarch:

Sprinkle the sandy mixture onto the stain.
Let it sit for 15 minutes, giving it time to absorb the grease (it's hungry!).
Then, vacuum the powder away, and the stain will live.

Vinegar and Water:

Apply the vinegar solution to a microfiber cloth (not directly on the stain).
Blot the paint like you're taming a wild grease beast.
Rinse with water and let it dry, leaving no trace of the defeated stain.
Grease-Busting Superheroes: My Adventures with Commercial Grease Removers
The Mighty Advantages of Commercial Grease-Fighters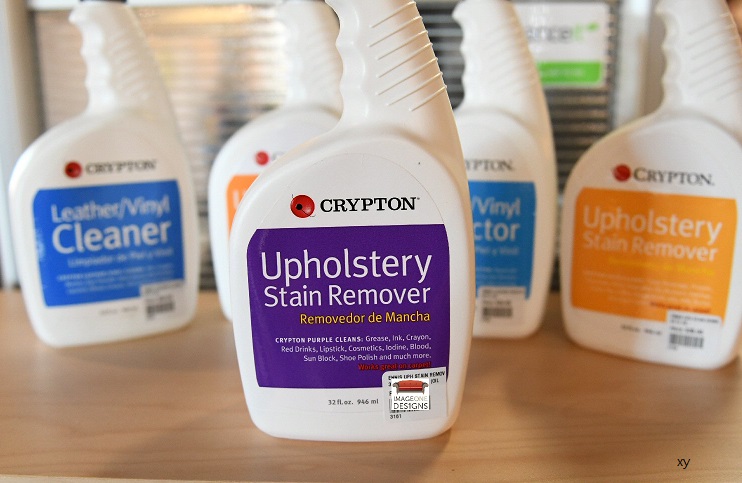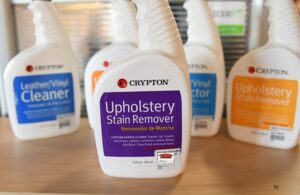 Sometimes, even a DIY wizard like me needs backup. Enter commercial grease removal products! Here's why I occasionally turn to these stain-fighting superheroes:
They pack a powerful punch (kapow!).
They save me time (more time for my favorite TV show).
They come with user-friendly instructions (no decoder ring required).
Choosing the Ultimate Grease-Combatting Sidekick
Picking the right commercial grease remover can be as tricky as finding the perfect sidekick. Here are my personal selection criteria:
Eco-friendly: I want a product that's as green as the Incredible Hulk.
Upholstery-specific: My remover should know its way around fabric like a superhero tailor.
Effectiveness: It must conquer grease faster than a speeding bullet.
My Top Grease-Busting Allies
After testing many commercial grease removers, I've assembled a dream team of stain-fighting champions:
Grease-Away Super Spray: This mighty aerosol can obliterate grease stains in a single blast.
Stain-Be-Gone Miracle Foam: This foamy friend lifts grease right off my upholstery like a magic trick.
Clean-n-Shine Wonder Wipes: These convenient wipes can banish grease stains with a single swipe.
Unleashing the Full Potential of Commercial Grease Removers
Now that I've got my super-powered grease-fighting allies, it's time to put them to work. Here's how I use them for the best results:
Read the instructions: Even superheroes need a plan.
Test on a hidden area: Make sure the remover won't harm your upholstery (or reveal its secret identity).
Apply as directed: Follow the instructions like a faithful sidekick.
Blot, don't rub: Treat your upholstery with the gentle touch of a superhero's embrace.
Rinse and dry: Bid farewell to the grease stain, and let your upholstery bask in the glory of a job well done.
With these commercial grease removal products, I can tackle even the toughest stains, restoring peace and order to my upholstery kingdom. Armed with homemade and store-bought solutions, no grease stain stands a chance against me!
Grease Removal: A Tale of Upholstery Diversity
Fabric Upholstery: The Grease-Stain Chronicles

As the upholstery world's "plain Janes," fabric furniture pieces have unique challenges. Let's dive into my adventures with different fabric types:
Synthetic fabrics (e.g., polyester, nylon):

They're like superheroes with a weakness for grease.
Fear not! A mild detergent and warm water save the day.

Natural fabrics (e.g., cotton, linen):

They have a softer side, making them vulnerable to stains.
I gently dab them with a mild soap solution to keep them pristine.
Leather Upholstery: Grease Removal, the Smooth Operator
Leather upholstery is like the cool, mysterious kid in school. Here's how I handle grease stains on genuine and faux leather: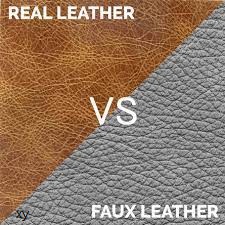 Genuine leather:

A classy character that needs special care.
I use a leather cleaner to make it shine like a polished pair of boots.

Faux leather:

A rebel at heart but still needs some TLC.
I stick to mild soap and water to keep it looking slick.
Microfiber Upholstery: The Stain Resistance Squad
Microfiber is like the James Bond of upholstery—stylish and (almost) unbeatable. Here's how I tackle its variations:
Microsuede:

The smooth undercover agent of the furniture world.
A gentle touch of rubbing alcohol does the trick.

Microfiber blends:

A mix of secret agents, each with its special skills.
I check the label and use the recommended cleaner for a successful mission.
Velvet Upholstery: A Royal Stain Removal Affair
Velvet upholstery is like furniture royalty—elegant but high maintenance. So here's how I've tackled both synthetic and natural velvet:
Synthetic velvet:

The more approachable cousin of natural velvet.
A gentle mix of water and mild detergent keeps it looking regal.

Natural velvet:

The true monarch of the upholstery kingdom.
I call in the professionals to handle this delicate ruler with care.
Through my epic upholstery adventures, I've learned the art of grease removal for every type of fabric. No stain is too tough for this fearless furniture defender!
Professional Upholstery Cleaning: Calling in the Cavalry
When to Call the Pros: Upholstery's SOS Moments
There comes a time in every furniture owner's life when a stain is just too stubborn. Here are my distress signals:
When my DIY cleaning attempts are as successful as a cat trying to catch a laser pointer.
When the upholstery is like a rare artifact—priceless, irreplaceable, and deserving of expert care.
Benefits of Hiring Professionals: The Upholstery Avengers
Sometimes you need a hero to save your furniture. Here's why I love the pros:
Their cleaning gadgets make me feel like I'm in a superhero movie.
They work their magic on stains, leaving upholstery as fresh as a daisy.
They know how to treat every type of upholstery with the care it deserves.
Choosing a Reputable Upholstery Cleaning Company: The Trusty Sidekick Selection
Selecting the perfect upholstery cleaning company can be like picking a sidekick. So here's how I found my furniture's trusted ally:
Read reviews: I search for companies with five-star ratings, just like my favorite movies.
Get recommendations: I ask friends and family about their upholstery heroes.
Check credentials: I ensure the company is certified in upholstery cleaning, just like a superhero with a badge.
Compare prices: I find a company with fair prices that won't make my wallet cry for help.
When faced with stubborn stains, I call the professionals to rescue my precious upholstery. With their expertise and fancy gadgets, they swoop in and save the day, leaving my furniture looking as good as new.
Upholstery Armor: Defending Against Grease Stains
Regular Maintenance: The Daily Upholstery Workout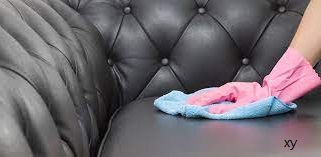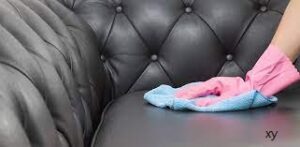 Upholstery needs exercise too! Here's how I keep my furniture fit and fabulous:
Vacuum regularly: I give my upholstery a gentle workout with the vacuum cleaner, helping it stay in tip-top shape.
Rotate cushions: I flip and swap them, so they age evenly—just like a well-tanned sunbather.
Upholstery Shields: Protecting Your Furniture From Grease Invaders
We all know grease stains can be as sneaky as ninjas. Here's how I defend my upholstery:
Use protective covers: I dress my furniture in stylish armor, so it's always ready for battle against stains.
Set rules: I remind my family and friends that my couch isn't a buffet table and that eating should be kept in designated areas.
Spills and Stains: Upholstery's Call to Arms
Accidents happen, but quick action can save the day! Here's my strategy for tackling spills:
Act fast: I swoop in like a superhero to clean up spills before they become criminal stains.
Blot, don't rub: I treat stains gently like I'm tucking in a baby to avoid making them worse.
With these preventive measures, I keep my upholstery looking fresh and ready to face any grease challenges that come its way. Remember, a well-maintained and protected piece of furniture is a happy piece of furniture!
Grease-Busting Chronicles: The End of Our Upholstery Adventure
A Quick Stroll Down Grease-Free Memory Lane
Before we bid farewell to our upholstery cleaning escapade, let's recap the key points that saved my furniture from a greasy demise:
Be prepared with the right tools: baking soda, dish soap, white vinegar, and patience.
Test cleaning solutions on a remote upholstery part to avoid surprises.
Blot, don't rub, to prevent the grease from spreading.
Give baking soda time to work its magic (around 15 minutes).
Let your upholstery air dry naturally, resisting the urge to use a hairdryer.
A Cheerful, Grease-Free Future Awaits
With these tips, you, too, can maintain a clean, comfortable, and grease-free home! Remember, a little elbow grease (pun intended) goes a long way in keeping your upholstery looking fabulous. So, confidently pack your cleaning supplies, roll your sleeves, and tackle those grease stains.
May your furniture remain spotless and your sense of humor intact. Happy cleaning, my fellow upholstery warriors!
Call to Action: Join the Upholstery Crusade!
Are you ready to conquer those pesky grease stains and turn your home into a spotless sanctuary? Share your experience with fellow upholstery warriors by commenting below or posting on social media using the hashtag #GreaseBustingGurus. Let's make the world cleaner and funnier, one stain at a time!