Professional Carpet Cleaning Service Provider in Auckland
2 Bedroom Unit: $120 3 Bedroom Unit with bigger lounge: $160 2 Level 4-5 bedroom house: $200 (usually above $230) Sofa Cleaning: $25 per Seater Chair Cleaning: $5-$15 STEP 1: PRE-SPRAY Carpet Cleaning Shampoo, sanitiser and deodoriser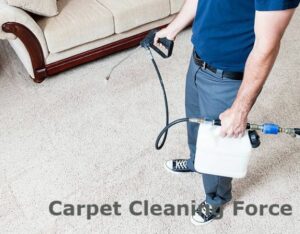 STEP 2: SPOT TREATMENT Stain spots are pre-treated for effective but colour safe removal.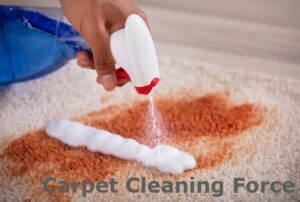 STEP 3: RINSE AND EXTRACT High Temperature, High Pressure, High Suction.

Interim Carpet Cleaning
Every Office has high-traffic areas that take on most dirt and stains.
By focusing on these areas, we provide carpet protection, extend carpet's life, and make regular cleaning easier.
Carpet Stain Removal
Our effective and colour safe Carpet Stain Removal works great on most carpet and upholstery—without removing carpet protection.
The solution does not optical brighteners and it is safe for people and pets.

Carpet Protection
After the carpet cleaning is done, we can apply a carpet protector that helps the carpet and sofa to resist dirt, spills, and wear and tear.
Carpet protection forms a shield around carpet fibres, making it difficult for dirt to contact.
The protector extends the life of your carpet and it is odourless. Your carpet will stay cleaner longer.
Carpet protections give extra time to clean up any soil and spills.
Carpet protection can eliminate static build-up.
Carpet Deodorizer
Our professional-strength carpet cleaning deodorizers neutralize doors
Power deep steam cleaning eliminating them from the source.
Residential & Commercial Carpet Cleaning Services
At Carpet Cleaning Force, we know you need more than just carpet cleaning.
Our long-term carpet protection strategy can help.
We also provide quality rug cleaning services for Oriental and Persian rugs.
Environmentally Friendly Carpet Cleaning From Professional Carpet Cleaners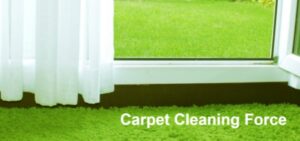 Usual cleaning service providers use harsh chemicals that can harm the environment as well as people.
Carpet Cleaning Force uses eco-friendly organic cleaners.
Our cleaning solutions do not give off toxic fumes that are bad for kids and pets. You can be assured of our green services.
Allergy and Asthma Friendly
Our products are certified safe by Asthma and Allergy Foundation.
If you have allergy-prone family members, our services will meet their conditions.
Carpet Cleaning FAQs
Do you need to visit the place for a quotation?
For houses, we normally book your cleaning appointment over the phone.
Big commercial properties may need to be measured on-site for more accurate quotations.
What amount of time or heat is needed for my carpet's drying time?
Normally, after we are done cleaning your carpet, it will be dried within half a day. Longer pile type of carpet with wool carpet fibres may take a bit longer to dry. Usually area rug. Our truck-mounted carpet cleaner has the most powerful suction to suck the water out of the carpet. Open the window or air conditioning will help the drying of the remaining moisture.
How long to clean my carpet?
You will get your cleaning appointment within 3 days after your call.
Do you have insurance?
Yes, we all the insurance to protect the rights of our customers.
How often should I get my carpet cleaned in a year?
Many things can affect the need for cleaning your carpet. Things like the number of occupancies, children or pets. Usually, you should get your carpet cleaned after every year. Our cleaning product is eco-safe.
Can you remove coffee, tea, or wine stains?
Some stains are removable some might be permanent. We have all the cleaning solutions the hottest steam, and the most powerful machine. Will do what's technically possible.
Does steam cleaning damage the carpet?
Leading carpet manufacturers use this method to remove stains and other dirt in the carpet. It is said to be the safest option in terms of protecting the carpet's quality.
Do I need to remove the furniture for carpet cleaning furnished rooms?
We can clean the carpet better if the rooms are empty.
If the furniture will stay, we can clean around the furniture.
Our cleaning staff can help move a few light pieces of furniture.
Special:
2 Bedroom Unit: $120
3 Bedroom Unit with bigger lounge: $160
2 Level 4-5 bedroom house: $200 (usually above $230)
Sofa Cleaning: $25 per Seater
Chair Cleaning: $5-$15
The cost of carpet cleaning in Auckland is between $20 to $30 per room. Cost varying depending on the number of stains and room sizes. The minimum charges per job are about $120 in Auckland.
For an average house with lounge open plan dining with three-bedroom is about $180. A bigger house with more rooms is between $300 to $400.
Carpet cleaning companies in Auckland usually charge based on the number of rooms and lounges for residential customers. And charge by square meters for commercial open spaces like offices, warehouses, or schools.
DIY cleaning might work for small jobs. The most common method is to hire a steam machine from the supermarket. The professional truck-mounted machinery can give high temperature, high pressure, and high suction. Property managers highly recommended us. And we are available on short notice in West Auckland.
On average, we recommend once a year carpet steam cleaning. This can remove the dust, dirt and food particles caught in the fibre throughout the year. May need cleaning more often if you have pets or have heavy traffic.
Carpet Cleaning Prices Per Room
The Auckland average price of carpet cleaning per room is between $20 to $40. Customers usually pay about $30 a room. Some charged higher for larger rooms. Some carpet cleaners may charge by square meter.
There are carpet cleaners advertise membership programs for carpet cleaning twice a year. For an average cost of $30 a month, or a six-bedroom house for $40 a month.
Average carpet cleaning costs per room in Auckland:
| | |
| --- | --- |
| Average Price | $25 |
| Minimum Cost | $25 |
| Maximum Cost | $70 |
| Average Range | $25 to $35 |
Carpet Cleaning Prices Per Square Meter
On average in Auckland, carpet cleaning costs between $2 – $4 per square meter. If your house is bigger, prices per square meter will get cheaper.
Average carpet cleaning costs per square meter in Auckland:
| | |
| --- | --- |
| Home Size | Average Cost |
| 60 to 90 square meters | $180 – $270 |
| 90 to 160 square meters | $270 – $480 |
| 160 to 260 square meters | $480 – $780 |
Additional Carpet Cleaning Costs
Steaming or hot water extraction costs $2 to $4 per square meter.
Carpet repairing by patching costs about $50 to $70 per square meter. 
Carpet flooded restoration is about $100 to $300 per square meter. 
| | |
| --- | --- |
| Task | Average Cost |
| Steaming / Hot Water Extraction | $2 to $4 per square meter |
| Dry Carpet Cleaning | $3 to $5 per square meter |
| Patch Repairs for Carpet Holes | $100 to $300 per square meter |
| Re-stretching Carpet To Remove Wrinkles | $30 – $50 per room |
| Water Extraction From Flooded Carpets | $100 – $300 per room |
The prices are based on experienced and insured carpet cleaning companies.
Some carpet cleaners will charge extra for heavy traffic areas with soiled carpets, some carpet cleaners will give a discount for big jobs. Big jobs like 300 square meters of heavily soiled carpet can be around $450.
Some companies charge extra for foyers and hallway after charge based on the number of rooms. A company that charges by the square meter to be more upfront and less surprised.
Pet stains – Some stains might be removable some may not. Vomit and poo stains are quite easy to remove. Urine has an enzyme that causes reaction and discolouration with carpet over time and cannot be reversed. If pets continue to pee in some areas, you may need to replace the carpet and underlay, which cost around $2000 per room.
Lounge suite and chair Cleaning – Steam cleaning can remove common food stains and grease from furniture starting from $25.
Stairs Cleaning – about $20-$30 per flight of stairs.
Flood Restoration – Our carpet cleaning professionals will start by suck up as much water as possible. The next step is to use an air moving fan to blow dry the carpet.
Clear Furniture out of the house – Move furniture usually is not covered in the initial quotation. The cleaner does not mind move one or two pieces of light furniture if more will charge $20 per hour or more.
Stain Guard – It is a stain-resistant and water-resistant coating on the carpet. This becomes a barrier between liquid, soils, and carpet fibre. Stain guard costs about the same as cleaning the carpet.
Wicking – Stain liquid melts down to the deep carpet and look as it disappeared. After the carpet dried, the staining liquid comes up to the surface and make the stain come back. This is called wicking and the resurfaced stain needed to be cleaned again. This can happen if the steam clean machine is not powerful enough to break the initial stain and suck the dirty water all up.