Affordable Professional Carpet Cleaning Services in Auckland
Experience top-tier carpet cleaning in the heart of Auckland. We combine affordable upholstery cleaning and flood restoration, ensuring every corner of your space sparkles.
Established in 2009: A family-run venture dedicated to unmatched carpet care in Auckland.
Local Mastery: With over 15 years of service, we're your go-to local experts for carpet, upholstery cleaning, and flood restoration.
Passionate Team: Our seasoned professionals rejuvenate your carpets, making them pristine and vibrant.
Assured Quality: Sleep easy with our 30-day work warranty.
🎉 After-party mess? Let us handle the aftermath! Contact: 021-877-504 or carpetcleaningforce@gmail.com
Auckland Carpet Cleaning Prices and Rates
All prices are plus GST
| Service Type | Description | Price (NZD) |
| --- | --- | --- |
| Residential Cleaning | | |
| | 1-2 Bedrooms + Lounge (Truckmount Steam Clean) | $160 |
| | 3-Bedrooms + Lounge | $190 |
| | 4-Bedrooms + Lounge | $220 |
| | Stain Treatment | $10 – $30 |
| | Stairs | $40 |
| | Extra Lounge | $50 |
| | Hallway | $30 – $50 |
| Commercial Cleaning | | |
| | Standard (Per Sqm) | $3 |
| | Heavy Duty (Per Sqm) | $5 |
| Upholstery Cleaning | | |
| | Couch Cleaning (Per Seater) | $40 |
| | Single Mattress Cleaning | $80 |
| | Double Mattress Cleaning | $150 |
Our Services:
Carpet Cleaning Service:


Truck-Mounted Machine: 85°C Hot Steam Kills germs, viruses, dust, and allergens.
Commercial Cleaning: Standard and heavy-duty options available.
Environmentally conscious: Revitalize carpets and create a healthy environment.
Rug Cleaning Service:
Professional Rug Cleaning:

  Specialized rug cleaning for all types, including Turkish, shaggy, wool, and sheep rugs.

Green Approach:

We

use

eco-friendly

solutions

to

clean

and

revitalize

your

rugs.

In-Home Service:

Convenient

in-home

rug

cleaning

services

are 

available.

Affordable Pricing:

Transparent

and

competitive

rug

cleaning

prices.

Get

a

FREE

quote

now.
Rug Cleaning Prices:
– Small Rug (up to 3 sqm): $50
– Medium Rug (4-6 sqm): $70
– Large Rug (7-10 sqm): $100
– Extra Large Rug (11 sqm and above): $150
Upholstery Cleaning Service: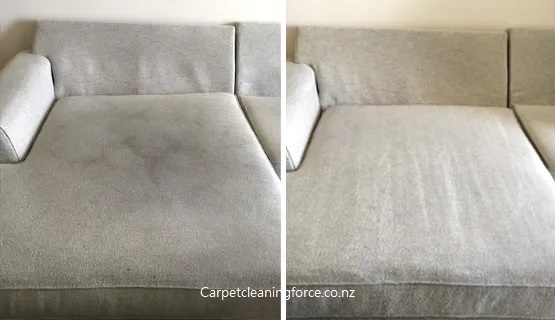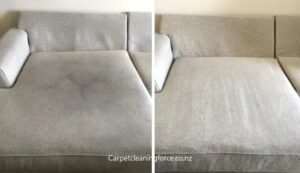 Expert Cleaners: Specialized in all fabric types, including sofa cleaning.
2-Hour Dry Steam Clean: Quick and efficient.
Mattress Cleaning:  We sanitize and eliminate viruses and germs.
Carpet Stain Removal:
Premium Equipment: Powerful truck-mounted stain removal and carpet cleaning units.
Expertise Since 2009: Trained professional carpet cleaning experts.
Best Products: Specialized in pet urine stain removal.
High Success Rate: Guarantees 90% stain removal.
Stain Specialization: Expert in stain removal and stain treatment.
👶 Baby-proof your carpets! Get a FREE Quote at 021-877-504 today. carpetcleaningforce@gmail.com
Flood Restoration / Carpet Drying Service:


Are you facing a flood emergency in Auckland? Trust our efficient flood restoration and water damage repair services to bring your space back to its best swiftly.
Quick Water Extraction
Comprehensive Carpet Drying
Flooded Basement Cleanup
Thorough Water Damage Drying
Available 24/7 with our emergency one-hour response. Benefit from transparent pricing and state-of-the-art equipment.
Pricing:
Water Extraction: From $10 per sqm (min. service fee of $130)
Carpet Dryer Hire: $39/night or $130 for five nights
Our Carpet Cleaning Procedure:
Carpet Assessment: Identifying your carpet's unique requirements.
Pre-Treatment: Specialized solutions to tackle dirt and stains.
Steam Cleaning: Implementing advanced techniques for deep cleaning.
Inspection: Ensuring every inch of your carpet is spotless.
Post-Clean Care: Professional tips and an emergency spot cleaner for you.
Hear from Our Happy Clients:
"A clean home is a happy home, and Carpet Cleaning Force transforms my home with every visit." – Sarah Johnson, North Shore
"Always dependable and outstanding results from the team at Carpet Cleaning Force." – David Kim, West Auckland"
Latest on Our Blog:
Stay abreast of carpet care trends. Dive deep into our Blog for golden nuggets such as:
FAQ (Frequently Asked Questions):
1. How often should I have my carpets cleaned? Regular carpet cleaning is recommended every 6-12 months, depending on the traffic and type of carpet. If you have pets or children, more frequent cleaning might be necessary.
2. Are your cleaning products safe for children and pets? Yes, our primary concern is the safety of our clients. We use eco-friendly cleaning products that are safe for both children and pets.
3. Do you offer same-day service? We strive to accommodate our clients as best we can. Depending on our schedule and availability, we may be able to provide same-day service. Please call 021-877-504 to check availability.
4. How long does the carpet dry after cleaning take? Typically, rugs take 4-6 hours to dry completely. However, it might vary based on the carpet type, cleaning method, and environmental conditions.
5. Can you guarantee stain removal? While we have a high success rate and specialized stain removal techniques, not all stains can be fully removed. Some colors, especially if set for a long time, can be tough to remove entirely.
6. Is there an extra charge for moving furniture? Light furniture moving is included in our service. However, heavy items or intricate setups might incur an additional fee. It's always best to discuss your specific needs when booking.
7. What payment methods do you accept? We accept various payment methods, including cash, credit cards, and bank transfers.
8. What should I do to prepare my home for carpet cleaning? Please ensure that small items are off the floor, breakables are secured, and the area is as accessible as possible. If possible, a pre-vacuum is beneficial.
Payment Options: