Residential Carpet Cleaning FAQs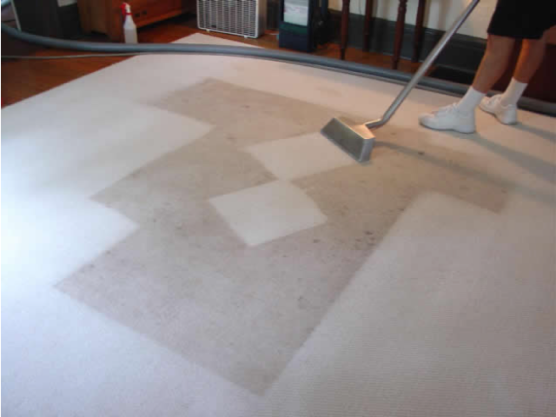 Why Do My Carpet Need Cleaning?
First of all, you can increase the life span of your carpet by regular cleaning. If you want to get benefits of the warranty, many carpet manufacturers have this clause in their warranty agreement that you should take proper care of your carpet.
If you are not serviced by carpet steam cleaner regularly, dirt, dander, and other harmful substances will accumulate deeper in your carpet, which will be difficult to remove later on. To maintain the original look of your carpet, regular cleaning is essential to do.
After How Much Time I Should Get My Carpet Cleaned in Auckland?
Usually, this depends on the type of household you are living in. Having pets, children, smokers, and a large family may require you to get your Auckland carpet cleaned more often than usual. Households usually have the carpet cleaned around once a year.
Which Carpet Cleaning Service Method is Best?
According to many carpet manufacturers, Truck Mounted Hot Water Extraction is the best carpet cleaner in Auckland to use as it doesn't damage the fabric of the carpet. Carpet cleaners in North shore use this method for carpet and upholstery cleaning. We have powerful equipment which provides us with the best results in terms of carpet cleaning.
What Are the Things I Should Do Before Getting My Carpet Cleaned in North Shore?
Our recommendation is to vacuum your carpet before our staff comes over to your house, although you don't necessarily have to do it. Remove the soft dust and other easily removable particles from the carpet. Our staff will also move the affordable furniture for you.
Keep all of your fragile things in a safe place to avoid any accidental damage from our staff members while cleaning your carpet. If you want us to treat some specific spots with extensive care or precision, let us know in advance.
Will You Be Able to Remove All the Stains?
This depends on the type of stain your carpet has. Heavy traffic areas will attract dirt and stains. Some stains are impossible to remove. But our cleaning methods and products are exclusive and are not available elsewhere.
Moreover, we have a high success rate in this department. Our carpet cleaning company in West Auckland will be able to remove most carpet stains with environmentally friendly stain removal chemical.
How Much Time It Will Take for an area rug to dry?
After steam cleaning, the wet carpet will be dried within 3-5 hours, but on humid days, it will take longer for your carpet or furniture to dry.
Can I Walk on My Carpet Straight After the Cleaning is Done?
Yes, you can walk or lay on your carpet as soon as we are done cleaning, but we recommend you to wait or at least keep low traffic on your carpet until it's completely dry. Avoid walking on flat surfaces like tile and hardwood as these can become slippery while they are wet.
Will Carpet Cleaning Affect the Life of My Carpet?
Professional carpet cleaning will enhance the beauty, quality, and durability of your carpet. If you are worried that extensive commercial carpet cleaning will damage your carpet in any way, then you should know that it's the opposite; dirt, soil, and other particles can wear out your carpet soon, but proper cleaning prevents this from happening.
Why Are There Still Spots After Cleaning?
The reappearance of the stains is also known as wicking. It happens when the stain is occurred because of a large amount of spilled substance or pet urine. When the cleaning is done, the moisture settles down on that exact spot which causes the stain to reappear.
All you have to or need to do is give us a call, and we will remove the stain for you without charging you any extra money. This is a part of our 'satisfaction guarantee.
Will You Also Treat Carpet Smell?
With our regular cleaning, most of the odour vanishes. But stubborn smells like pet odour or some harsh liquid odour will be removed with the help of our deodorizer.