Explore a comprehensive range of dehumidifier hire services in Auckland, including commercial, industrial, and domestic dehumidifier rental options with flexible terms and free delivery.
Auckland's Premier Dehumidifier Rental Service
Our Services
"Say goodbye to dampness! Call 021-877-504 for a FREE quote today! 💧".
Industrial Dehumidifier Hire
Rent our industrial dehumidifiers perfect for larger spaces and demanding applications: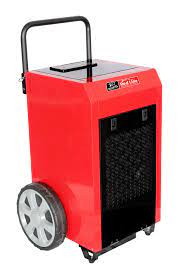 Remington RPDH90: 1300 W, 90 Liter/ Day, $75 + GST daily. Min 3 days, Free Delivery / Pick up.
Industrial Size Dehumidifier: Designed for large industrial spaces, warehouses, or manufacturing plants.
Desiccant Dehumidifier: Uses a desiccant wheel to remove moisture from the air, ideal for situations where low dew points are required.
Commercial Dehumidifier Hire
Maintain a comfortable and healthy environment in your workspace: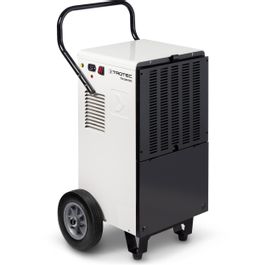 TTK 380 ECO: 80 Liter/ Day, $75 + GST daily. Min 3 days.
For Offices: Maintain a comfortable and healthy environment for your employees.
For Event Spaces: Ensure your event goes off without a hitch by maintaining optimal humidity levels.
Portable Dehumidifier Hire/Rental
Perfect for situations where mobility is key: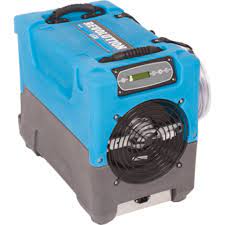 DRI-EAZ BD 2500: 63 Liter/ Day, $75 + GST daily. Min 3 days.
Professional Dehumidifier Rental
Ideal for businesses and professionals needing high-performance dehumidification: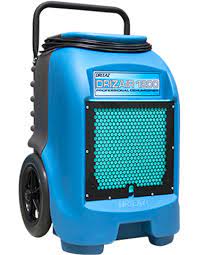 DRI-EAZ 1200: 55 Liter/ Day, $75 + GST daily. Min 3 days.
Construction Dehumidifier Rental
Maintain optimal conditions during construction or renovation projects. Check out our timber frame drying service for comprehensive timber framing drying solutions.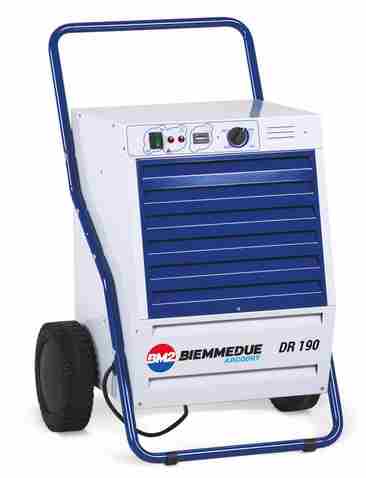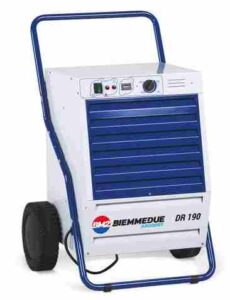 Biemmedue DR190: 40 Liter/ Day, $75 + GST daily. Min 3 days.
Heavy-duty dehumidifier Rental
They are designed for extreme conditions and large spaces.
Specialized Dehumidifiers
Crawl Space Dehumidifier: Specifically designed to fit into crawl spaces and other tight areas.
Large Dehumidifier Rental:
Necessary for areas over 93 sqm or with high humidity. Our large dehumidifiers can remove over 90 liters of water daily, ideal for living rooms, basements, or apartments.
Domestic Dehumidifier Hire
Improve the air quality in your home and deal with dampness and mold. After tackling humidity, ensure your carpets are pristine with our professional carpet cleaning service.
Small Dehumidifier: Ideal for smaller spaces such as bedrooms, home offices, or kitchens.
Large Dehumidifier: Perfect for larger living rooms, basements, or apartments.
Dehumidifier Rental Cost
This month's Special: $99 + GST daily. Minimum three days, free delivery/pick-up.
Several factors influence the cost of dehumidifier rental:
Type of Dehumidifier: Costs vary based on the type and capacity of the dehumidifier; industrial dehumidifiers typically cost more than domestic ones.
Rental Duration: The rental period impacts the overall cost, with potential discounts for longer durations.
Delivery and Pick-up: Free delivery and pick-up are included in the Auckland area; additional charges may apply outside this region.
Specialized Requirements: Specialized dehumidifier may incur higher rental costs, such as desiccant or crawl space dehumidifiers.
"Take control of your air quality! Call 021-877-504 for a FREE quote today! 💪"
How to Choose the Right Dehumidifier
Size of the Space
Small Spaces: For rooms up to 46 square meters, a small dehumidifier (up to 20 pints per day) is usually sufficient.
Medium Spaces: For areas between 46 and 93 square meters, a medium-sized dehumidifier (20 to 50 pints per day) is recommended.
Large Spaces: For spaces larger than 93 square meters or areas with very high humidity, a large dehumidifier (more than 50 pints per day) is necessary.
Level of Humidity
Moderately Damp: For spaces that feel slightly damp and have a musty odor during humid weather.
Very Damp: For spaces that always feel damp and have a musty odor.
Wet: For spaces where walls or floors sweat or have visible condensation.
Extremely Wet: For spaces with wet floors and high-load conditions.
Specific Area Requirements
Different areas may have specific requirements:
Crawl Space: Requires a specialized crawl space dehumidifier designed for tight areas.
Construction Site: Requires a construction dehumidifier to handle moisture from new concrete or paint.
Office: Requires a quiet and efficient commercial dehumidifier.
Event Spaces: Requires portable dehumidifiers that can be easily moved around.
Tips for Using a Dehumidifier Effectively
Optimal Placement
Central Location: Place the dehumidifier in a central location where humidity levels are the highest.
Airflow: Ensure enough space around the dehumidifier for airflow, at least 20 cm from walls and furniture.
Close Doors and Windows: Ensure all doors and windows are closed in the room where the dehumidifier operates.
Maintenance Tips
Clean Regularly: Clean the air filter and water tank to maintain the dehumidifier's efficiency.
Empty Water Tank: Empty the water tank regularly to ensure continuous operation. Some models stop automatically when the tank is full. For specialized carpet drying solutions, consider our carpet dryer fan hire service.
Check Humidistat: Periodically check the humidistat to ensure it is working correctly.
Setting the Right Humidity Level
Ideal Humidity Level: The outstanding indoor humidity level is 30-50%. Use a hygrometer to monitor the humidity levels in your space.
Adjust Humidistat: Set the humidistat to your desired level. If you are not sure, start at 50% and adjust accordingly.
Safety Tips
Proper Placement: Avoid placing the dehumidifier near heat sources or obstructing walkways.
Avoid Overloading Electrical Outlets: Do not overload
Use a Grounded Outlet: Always plug the dehumidifier into a grounded electrical outlet.
Case Studies
Mold Prevention in Remuera, Auckland
After heavy rainfall, a homeowner in Remuera faced a flooded basement, risking mold growth:
Quick Response: Delivered and installed industrial dehumidifiers immediately.
Mold Prevention: Reduced humidity levels quickly, successfully preventing mold.
Construction Drying in Ponsonby, Auckland
A construction company in Ponsonby faced delays due to wet weather preventing concrete drying:
Consultation: Consulted with the construction team on the best approach.
Drying Process: Placed heavy-duty dehumidifiers, speeding up the concrete drying process.
The Benefits and Health Benefits of Renting a Dehumidifier:
Renting a dehumidifier has several benefits that can greatly impact your health and overall comfort:
Cost-Effective:
No Upfront Investment: Buying a dehumidifier can be significant, especially for high-capacity or specialized models. Renting eliminates the need for this initial outlay.
No Maintenance Costs: When renting a dehumidifier, the company is typically responsible for maintenance and repairs, saving you time and money.
Flexibility:
Short-Term Commitment: Renting a dehumidifier allows you to use it only when needed, whether for a few days after a flood or during a particularly humid season.
Right Size for Your Needs: Renting allows you to choose a dehumidifier that is the right size for your space and needs without committing to a purchase.
Health Benefits:
Reduced Allergens: Dehumidifiers reduce humidity levels, making your home less hospitable to allergens such as dust mites, mold, and mildew. This is crucial for respiratory health and allergies. More guidelines on reducing dampness and decay in your home can be found on the New Zealand Ministry of Health website.
Respiratory Health: Lowering humidity levels can help relieve respiratory problems and allergies.
The Environmental Impact of Dehumidifiers:
Dehumidifiers play a crucial role in maintaining a healthy and comfortable living environment. However, it's important to consider their environmental impact:
Energy Efficiency:
Lower Energy Consumption: Modern dehumidifiers are designed to be more energy efficient, which means they use less electricity to remove moisture from the air. For more information on the energy efficiency of dehumidifiers, visit EECA Energywise.
Energy Star Certified: Look for Energy Star-certified dehumidifiers, as they meet strict energy efficiency guidelines set by the U.S. Environmental Protection Agency.
Maintenance and Troubleshooting:
Maintenance is key to ensuring your rented dehumidifier operates efficiently and effectively. Here are some tips and common troubleshooting solutions. For more information on managing moisture and condensation in homes, visit Building Performance.
Maintenance Tips:
Regularly Check and Empty the Water Container: Depending on the humidity level, the water container may need to be emptied once or several times a day.
Clean the Air Filter: The air filter should be cleaned every two weeks to ensure optimal performance.
Troubleshooting Common Issues:
Dehumidifier is Not Collecting Water: This could be due to low humidity levels, the room temperature being too low, or the dehumidifier being too large for the space.
Remember to always refer to the user manual of your rented dehumidifier for specific maintenance instructions and troubleshooting tips. Contact the rental company for assistance if you cannot resolve issues.
FAQs
How is the rental cost determined? Prices are based on type, capacity, and rental duration, starting at $99 + GST for at least three days.
Can I rent for just one day? Our minimum rental period is three days for best results.
Are long-term rental discounts available? Yes, contact us at 021-877-504 for special rates.
Any extra fees outside of Auckland? Delivery outside Auckland might incur additional charges.
How do I maintain the dehumidifier? Empty the water container as needed and clean the filter every two weeks.
What if the dehumidifier malfunctions? Contact us for troubleshooting or a replacement.
Do the rentals come with a user guide? Yes, every unit includes a manual.
Do you offer other related services? We also provide carpet cleaning and timber frame drying.
Are the dehumidifiers energy-efficient? We prioritize eco-friendly, modern models, including Energy Star-certified ones.
Can I adjust the rental duration later? Please contact us for any changes to your rental period.
"Ready to dry out? Call 021-877-504 for a FREE dehumidifier rental quote now! 💨"