Carpet Dryer Hire & Fan Rentals Near You
Are you seeking a 'carpet drying machine hire' or 'air mover rental near me' in Auckland? We offer 'carpet dryer machine rental,' 'extraction fan rental,' and more to meet your floor drying needs.
Special: $32 / Day. FREE Delivery/Pick up. 5-Day Hire. 
Drenched carpets? No problem! 📞 Call us at 021-877-504 for a speedy carpet drying solution and a FREE quote!
Services Offered
We offer high-quality equipment for rent in Auckland and nearby areas, suitable for water damage restoration, airflow maintenance, and industrial or commercial applications. Our offerings include fume extractor fans, air movers, ventilation fans, industrial floor dryers, and commercial carpet dryer blowers.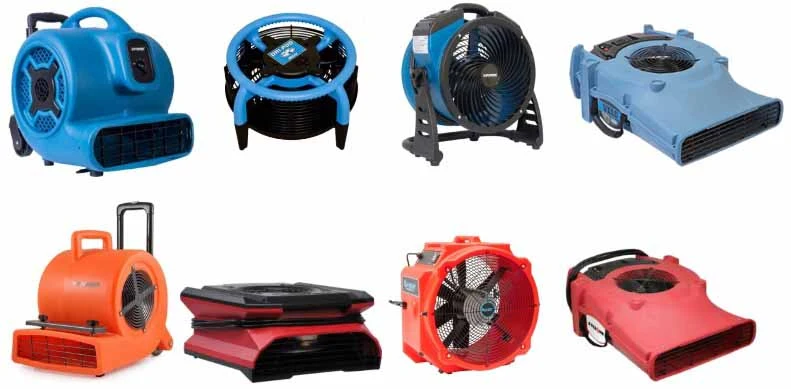 Carpet Dryer / Drying Fan Hire and Rental in NZ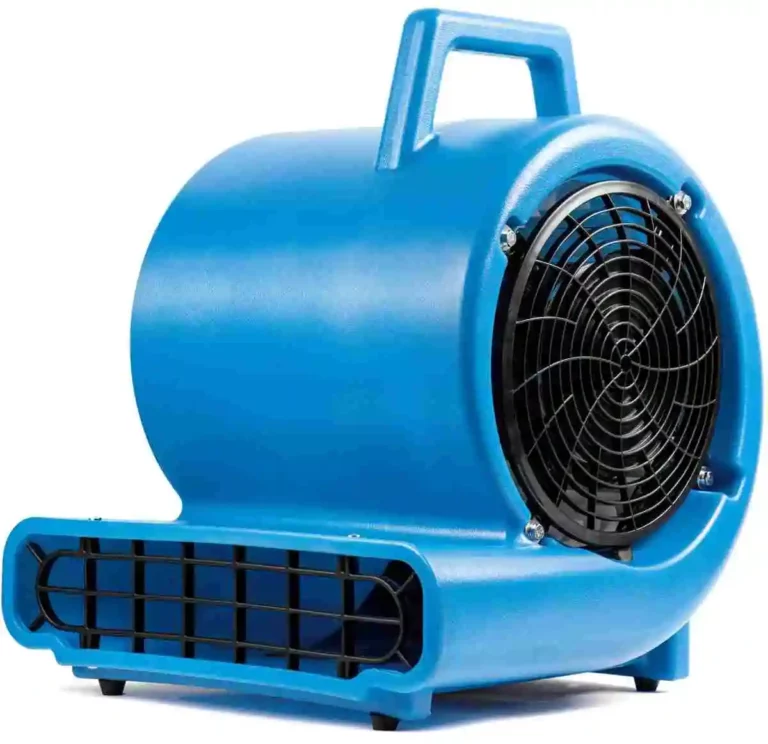 Carpet dryers, carpet blowers, and drying fans are essential for quickly drying carpets and other floor coverings after cleaning or water damage. You might also need professional flood restoration services if you have experienced significant flooding or water damage.
High Airflow Capacity: Our carpet dryers, blowers, and drying fans have a high airflow capacity for quick and efficient drying.
Versatile Applications: Suitable for drying carpets, rugs, and other floor coverings.
Easy to Operate: Our devices are lightweight and simple to operate.
Extractor and Extraction Fan Hire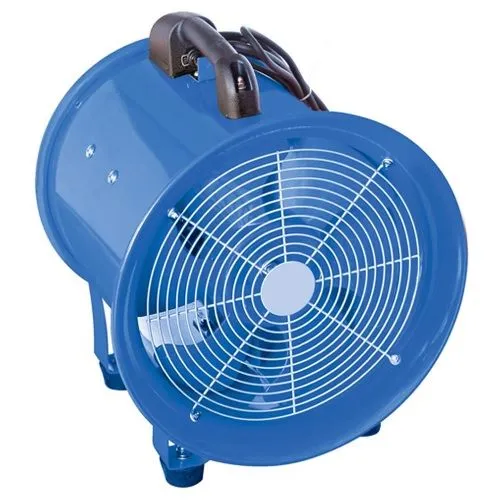 Our extraction fan hire service provides powerful extractors and fume extractor fans designed to efficiently remove moisture, fumes, and odors from commercial and residential spaces.
Powerful Extraction: Our extractor and fans have powerful motors for efficiently extracting moisture, fumes, and odors.
Various Sizes Available: We offer different-size extractors and extraction fans to suit multiple applications.
Portable Design: Our extractor and fans have a lightweight, mobile design for easy positioning.
Air Mover Hire, Floor Dryer Rental, and Floor Drying Fan Rental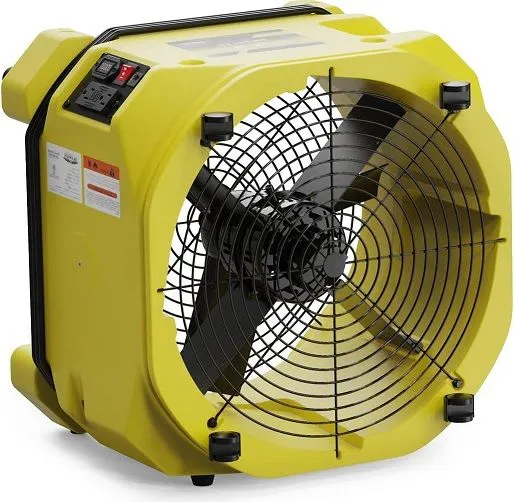 Air movers and floor dryers are versatile tools for speeding up surface drying, circulating air, and more.
High Velocity: Our air movers and floor dryers have high-velocity motors for efficient air circulation.
Multiple Speed Settings: Our air movers and floor dryers have adjustable speed settings for controlled airflow.
Compact and Lightweight: Our air movers and floor dryers are compact and lightweight for easy movement and positioning.
Ventilation and Exhaust Fan Hire and Rental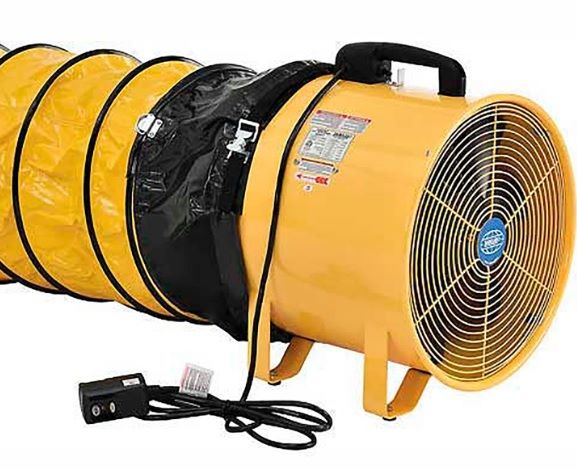 Our ventilation fan hire service includes high-capacity ventilation and exhaust fans that provide fresh air to confined spaces or remove stale air, ensuring a healthy and comfortable environment.
High Airflow Capacity: Our ventilation and exhaust fans have a high airflow capacity for efficient ventilation.
Suitable for Confined Spaces: Our ventilation and exhaust fans provide fresh air to confined spaces or remove stale air.
Easy to Operate: Our ventilation and exhaust fans are lightweight and simple.
Don't let moisture win! 💪 Dial 021-877-504 for carpet dryer hire and secure your FREE quote today!
How to Choose the Right Carpet Dryer or Carpet Blower for Hire or Rental
Determine the Size of the Area
Measure the Space: Determine the area size to be dried for selecting an appropriate capacity and power dryer or blower.
Consider the Amount of Water: The amount of water to be dried influences the carpet dryer or carpet blower's size and power needed.
Consider the Type of Carpet
Material: Carpet material affects its drying speed. For example, wool takes longer to dry than other materials.
Pile Density: The carpet pile's density also influences drying time, with denser banks taking longer to dry.
Different Types of Carpet Dryers and Carpet Blowers
Various carpet dryer and carpet blower types are available to help make an informed decision when hiring or renting.
Centrifugal Air Movers: Common carpet dryers and carpet blowers use a motor to create high-velocity airflow, accelerating the drying process and ideal for quickly drying large areas.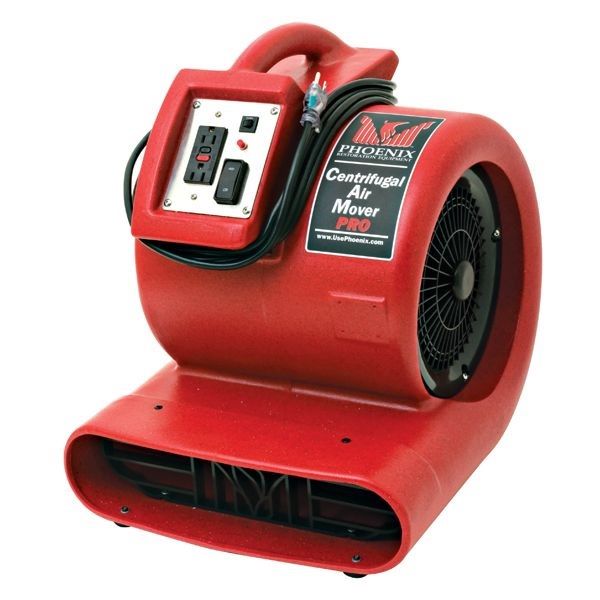 Axial Air Movers: Designed to move large air volumes across surfaces, ideal for drying larger areas or well-ventilated spaces. They are generally quieter but larger than centrifugal air movers.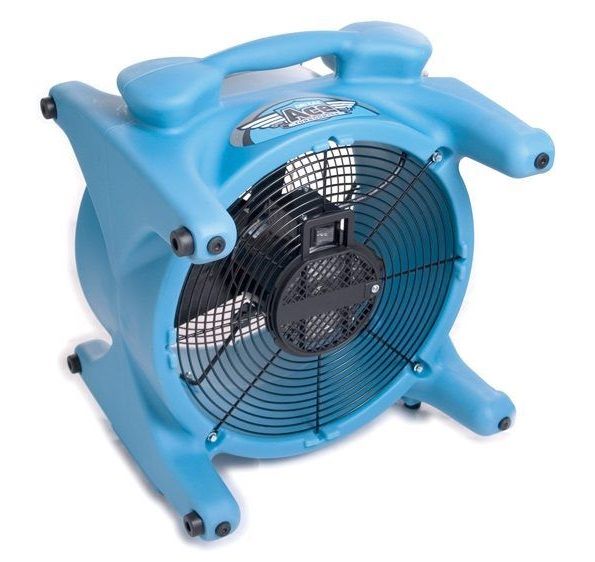 Low-Profile Air Movers: Compact, lightweight dryers and blowers for drying smaller areas or tight spaces, such as closets or small rooms.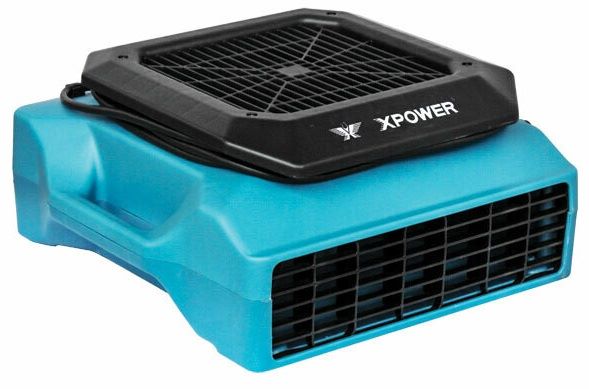 Downdraft Air Movers: Use a combination of horizontal and downward airflow to dry carpets quickly and efficiently, ideal for larger rooms or high-humidity areas.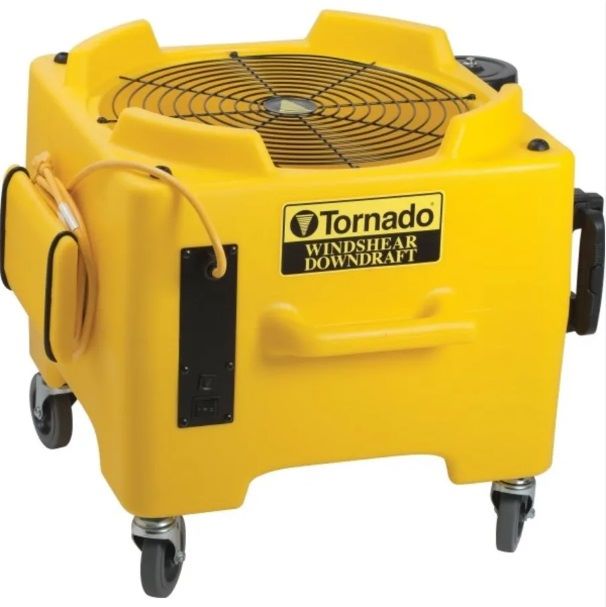 Evaluate the Available Power Sources
Electrical Requirements: Ensure the carpet dryer or carpet blower has the appropriate electrical requirements for your location.
Battery-Powered or Corded: Determine whether a battery-powered or corded carpet dryer or carpet blower suits your needs.
Compare the Features
Speed Settings: Choose a carpet dryer or carpet blower with adjustable speed settings to control airflow and drying time.
Portability: Ensure the carpet dryer or carpet blower is portable and easy to transport if you need to move it around.
Noise Level: Consider the carpet dryer or carpet blower's noise level, especially in residential areas.
Check the Reviews and Ratings
Customer Feedback: Check online reviews and ratings to gauge the carpet dryer or blower's performance and reliability.
Professional Recommendations: Ask for recommendations from carpet cleaning industry professionals or friends and family who have previously hired or rented a carpet dryer or blower.
Get your carpets dry in no time! ⏰ Dial 021-877-504 now for carpet dryer hire and a FREE quote!
For more information on maintaining and repairing your home, visit BRANZ Maintaining My Home.
Carpet Dryer Hire Price
$26 per night
All prices are plus GST
Factors Affecting Price
Location: Urban areas may have higher fees than rural ones.
Duration: Rental periods affect cost; longer durations increase the price.
Dryer or Blower Type: Larger, more powerful dryers or blowers cost more.
Delivery and Pickup: Opting for delivery and pickup services increases the cost.
Additional Services: Services like carpet cleaning or deodorizing increase the overall cost.
Tips to Save
Compare Prices: Get multiple quotes.
Book in Advance: Booking early may offer discounts.
Bundle Services: Bundle additional services if needed.
Self-Pickup and Return: Save on delivery and pickup fees yourself.
Restore your carpets to their former glory! 💎 Call 021-877-504 for carpet dryer hire and a FREE quote!
Tips for Home Carpet Drying Using a Carpet Drying Fan
Remove Excess Water: Use a wet vacuum to remove excess water from the carpet before using the drying fan or blower.
Use the Right Equipment: Use a specifically designed carpet drying fan or blower, as regular fans may not provide enough airflow.
Position Equipment Effectively: Position the fan or blower to blow air across the carpet's surface, and use multiple fans or blowers for large areas.
Ventilate the Room: Open windows and doors to increase ventilation and use a dehumidifier to remove excess moisture from the air.
Check for Moisture: Use a moisture meter to check the rug and floor beneath, even after the carpet seems dry.
Disinfect and Inspect: Use a disinfectant to kill bacteria or mold, and inspect the carpet for signs of mold or mildew. Consider professional cleaning services if necessary.
Disinfect and Inspect: Disinfect the carpet to eliminate bacteria or mold after drying. Seek professional cleaning services for heavily soiled or stained carpets.
For more tips and guidelines on dealing with flood and water damage, visit Get Ready.
Other Aspects of Carpet Dryer and Carpet Blower Hire or Rental: 
Safety and Energy Efficiency
Read Manual and Inspect Equipment: Understand manufacturer's guidelines and check for visible damages or loose parts.
Ensure Proper Ventilation: Use a well-ventilated drying area and grounded, heavy-duty extension cords.
Avoid Overload and Ensure Stability: Plug one carpet dryer or carpet blower per circuit and place it on a flat, stable surface.
Monitor Operation and Water Exposure: Check the dryer or blower for overheating; avoid using near-standing water.
Child, Pet, and Unattended Safety: Keep children and pets away; do not leave operating equipment unattended.
Energy Efficiency: We prioritize environmental sustainability by maintaining and updating our equipment regularly, minimizing energy consumption, and reducing the carbon footprint of your project.
For more safety guidelines during and after water damage or flooding, visit WorkSafe.
Troubleshooting and Maintenance 
Doesn't Turn On: Ensure the power cord, outlet, and circuit breaker function.
Insufficient Airflow: Check the air filter, intake, and outlet for obstructions.
Unusual Noises: Ensure surface stability and check for loose parts and fan blades.
Overheating: Clean the air filter, ensure no overload, and maintain unobstructed airflow.
Clean Regularly: Especially carpet drying fans and dehumidifiers.
Inspect Cords/Plugs: Check for wear or damage.
Check Filters: Clean dehumidifier filters regularly.
Follow Instructions: Operate as per manufacturer's guidelines.
Store Properly: Keep in a clean, dry place when not in use.
Terms and Policies
Refunds: Full refund if canceled >48 hours before rental, 50% refund if 24-48 hours before, none if <24 hours earlier.
Privacy: Your privacy is important. Please review our Privacy Policy for details.
Insurance: Equipment is insured; hirers are liable for excess fees in case of damage/theft.
Usage: Proper use and maintenance of equipment is required.
Liability: Hirers are responsible for damages or losses, excluding normal wear and tear.
Customer Testimonials
John Doe, Remuera, Auckland: "I had a water leak and needed to dry my carpets quickly. The team was helpful, the equipment was easy to use, and it did the job perfectly. Highly recommended!"
Sara Kim, Ponsonby, Auckland: "After a flood, I rented fans and dehumidifiers. The equipment was delivered on time, and the service was professional and friendly. Thank you for helping me in a stressful situation!
Give your carpets the TLC they deserve! ❤️ Call 021-877-504 to hire a carpet dryer and get a FREE quote today!
FAQs:
What areas do you service in Auckland for carpet dryer and blower rentals? We service Auckland and surrounding areas. Contact us to confirm your specific location.
Do I need to pick up the equipment, or do you offer delivery and pick up? We offer delivery and pickup services for all our rental equipment.
Can I rent multiple types of equipment simultaneously, e.g., a carpet dryer and an air mover? Yes, you can rent various types of equipment simultaneously.
How long is the rental period? The rental period is flexible based on your needs. Contact us to discuss specifics.
Is there a minimum rental period? There may be a minimum rental period depending on the equipment and availability. Contact us for details.
Do you provide instructions on how to use the equipment? Yes, we provide education, and our team is available for support during the rental period.
Do I need to clean the equipment before returning it? Please return the equipment in the same condition as received. Any necessary cleaning or maintenance will be discussed at the time of rental.
What happens if the equipment gets damaged during the rental period? Inform us as soon as possible if the equipment gets damaged. Additional charges may apply depending on the damage.
Can I extend the rental period if needed? Yes, you can extend the rental period. Contact us as soon as possible to arrange the extension and confirm equipment availability.
How do I know which type of equipment is best for my situation? Our team of experts will help you choose the most suitable equipment based on your situation's specific factors.
How long does it take for a carpet to dry using a carpet dryer? Typically, it takes about two days for the carpet's surface to dry and an additional three days for the underlay. It's crucial to use a moisture meter to confirm complete drying.
Can I hire a carpet dryer for a single day? Our minimum charge is $130 + GST, but we offer a special rate for a five-day fan rental. Please get in touch with us for more details.
Can I also rent an industrial

or

dust extractor fan

from

you? Yes, we offer a wide range

of

equipment

for

rental, including industrial extractor fan hire

and

dust extractor fan hire. Contact us

to

discuss your specific needs,

and

we will help you choose the most suitable equipment.

Do

you offer exhaust fan rental

for

construction sites? Yes, we provide construction exhaust fan rental services. Our high-capacity ventilation

and

exhaust fans are suitable

for

delivering fresh air

to

confined spaces

or

removing stale air, ensuring a healthy

and

comfortable environment

on

construction sites.

Is

there an

option

for

an exhaust fan rental near

me

? We service Auckland

and

surrounding areas, so

if

you are looking

for

an exhaust fan rental near

me

, we are here

to

help. Contact us

to

confirm your specific location

and

arrange

for

delivery

and

pick up

of

the equipment.
Payment Options:
Residential: Cash or online transfer post-service.
Commercial/Property Managers: Invoice for regular services or multiple properties.
Turn the tide on wet carpets! 🌊 Call 021-877-504 for a carpet dryer and grab your FREE quote now!