Experience the best flood restoration in Auckland! For urgent carpet flood cleaning and flooded carpet drying, trust Auckland's leading flood restoration company.
Get Dry Now: Carpet Cleaning Force's Flood Restoration Services
Certified Excellence: Our team is trained and certified by the Institute of Inspection, Cleaning, and Restoration Certification (IICRC), ensuring best practices in every service rendered.
Fully Covered: Our services are fully insured and bonded for your peace of mind. This ensures you're never at a loss in the rare event of unforeseen challenges.
Quick Service: Available 24/7, we act fast to reduce damage and mold risks.
Expertise: Trained flood restoration specialists handle everything from carpet drying to basement cleanups.
State-of-the-art Equipment: We employ the latest water extraction and damage repair tech.
Partnerships & Certifications: Partnered with AMI, Tower, AA, State, Vero, and FMG.
🛎 Wet mess? Stress less! Call 021-877-504.

Flood Restoration Services Price in Auckland
All prices are plus GST
Services & Charges:
Water Damage Repair and Cleaning:

Water extraction, carpet flood cleaning, and sanitizing: $10 per square meter.
Minimum charge: $160 (equivalent to 16 sqm) for every property.

Equipment Rentals:

Carpet drying equipment (such as air blowers) and emergency carpet drying: $32 per night. Avail five nights for just $160.
Commercial dehumidifiers for flooded carpet drying: $75 per night. (Generally not required in open spaces.)

FREE Equipment Delivery/Pickup for all water restoration services.
Factors Influencing Carpet Flood Restoration Costs in Auckland:
The extent of Damage and Area Affected: The flood restoration cost relies on the severity of water damage and the size of the area needing water damage restoration.
Type of Water: Water damage from clean sources (e.g., pipe leaks) is typically less expensive than damages from black water, such as sewage-related flood damage.
Restoration Procedures: Expenses might escalate if there's a need for mold remediation, structural fixes, or specialized carpet drying services.
Location and Accessibility: Flood restoration services in urban areas like Auckland might incur higher charges than in rural locations.
Insurance Coverage: It's crucial to understand the specifics of your coverage, as this might influence your flood restoration near expenses.
🌊 Wave goodbye to water woes! Dial 021-877-504 now.
Flood Restoration Process in Auckland
Initial Assessment and Flood Damage Documentation
Safety First in Flooded Conditions: Ensure the area is safe before tackling carpet floods or any flood restoration in Auckland. Turn off electricity, wear protective gear, and avoid risks like unstable structures or water contamination.
Flood Damage Documentation: Capture photos and videos for insurance and flood restoration company references.
Determine Water Damage Extent: Identify the impacted zones of the property and the water category (clean, gray, or black).
Water Extraction Services
Professional Water Removal: Use submersible pumps and potent vacuums to handle standing water, especially for flooded carpet drying.
Handling Affected Items: Items, especially those tainted by black water (sewage), may necessitate disposal or specialized carpet flood cleaning.
Carpet Drying Service and Dehumidification
Use of Air Movers: Engage these devices and dehumidifiers to speed up carpet drying in Auckland and halt mold proliferation.
Monitor Carpet Drying Levels: Apply moisture meters to affirm structures and wet carpet cleaning services are progressing aptly.
Cleaning, Sanitizing, and Deodorizing
Deep Flooded Carpet Cleaning: Sanitize all influenced surfaces, from floors to walls, employing fitting cleaning agents.
Sanitization Process: Use antimicrobial solutions for areas needing carpet flooding cleanup to prevent mold and bacteria.
Odor Control: Address any persistent smells from water damage or carpet flood.
Mold Prevention and Emergency Remediation
Inspect for Potential Mold after Flood: Early spotting can prevent extensive damage and health issues in water restoration services.
Application of Mold Inhibitors: Administer them, especially in susceptible flooded basement cleanup zones.
Professional Mold Remediation: Engage flood restoration specialists if mold is detected, ensuring it's removed per industry benchmarks.
Water Damage Repair and Reconstruction
Evaluating Structural Damage: Examine the robustness of walls, floors, and other essential structures during water restoration.
Material Replacement: Substituting harmed components like drywall, insulation, and flooring is vital in water damage restoration.
Reconstruction Phase: Restore the property to its pre-water damage state or better it.
Final Review and Flood Restoration Documentation
Comprehensive Examination: Confirm all zones are restored, dry, especially post-flooded carpet drying, and free from mold threats.
Update Damage Records: Maintain post-restoration imagery and narratives for insurance and future water damage repair reference.
Analysis and Future Flood Restoration Prevention
Understanding the Flooding Cause: Pinpoint the reasons for the flood, be it carpet flood or basement issues, to avert future incidents.
Adopt Preventative Tools: Include sump pumps, backwater valves, or enhanced drainage in your flood damage restoration strategy.
Scheduled Checks: Periodically inspect potential weak spots and maintain an up-to-date emergency water removal plan.
Equipment Used
Extraction Water Claw: Aids in efficiently removing water from carpet and pad, preventing prolonged exposure to moisture and subsequent damage.
Commercial Dehumidifiers: Essential for removing excess moisture from the air, preventing mold growth, mildew, and bacterial contamination.
Air Movers: Promote air circulation and speed up wet surfaces' drying process, preventing mold growth and structural damage.
Environmental Considerations:
Energy-Efficient Equipment: Utilizing the latest energy-efficient water extraction and drying technology to minimize electricity consumption and carbon footprint.
Responsible Disposal of Materials: Recycling damaged materials whenever possible and responsibly disposing of them by local regulations when recycling is not an option.
Environmentally Friendly Cleaning Agents: Selecting biodegradable, non-toxic, and chemical-free cleaning agents to ensure no harm to the environment or wildlife.
📞 One call to dry them all! Reach out at 021-877-504.
Types of Water Damage and Restoration


Clean Water Damage in Auckland:
Origin: Broken supply lines or contaminant-free overflows.
Restoration: Stop water, extract, and dry carpets using dehumidifiers and fans, monitor moisture and sanitize if needed.
Grey Water Damage:
Origin: Appliances like dishwashers or washing machines.
Restoration: Stop water, remove affected items, extract contaminated water, dry carpets, clean bacteria and contaminants, and monitor moisture.
Black Water Damage:
Origin: Highly unsanitary sources like sewage or river floodwaters.
Restoration: Wear protective gear, stop water inflow, dispose of unsanitizable items, extract toxic water, dry and sanitize the area, clean harmful contaminants, and monitor moisture regularly.
Water Damage & Flooding: Health Risks
Mold Growth: Allergies, asthma, respiratory infections.
Contaminated Water: Infections, rashes, illnesses.
Chemical Exposure: Irritation, headaches, nausea.
Structural Dangers: Injury risk.
💡 Think smart, act fast! Dial 021-877-504 for instant relief.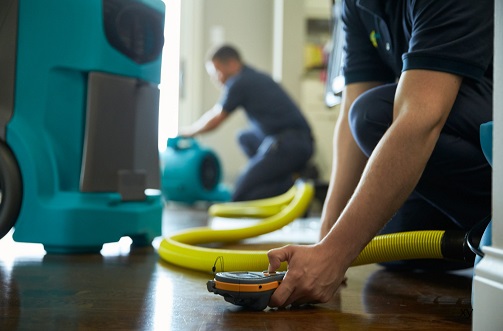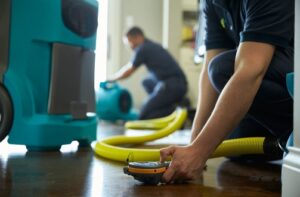 Auckland Property Flood: Essential Steps to Follow
Stay Dry, Stay Prepared! Download Our Flood Checklist!
Identify the Cause: Determine if the flooding is due to a storm, burst pipe, or sewerage backflow. Engage carpet drying or flood restoration experts in Auckland for optimal solutions.
Confirm Flooding Has Ended: Ensure the root cause of flooding is addressed and all water inflow has ceased before commencing the water damage drying process.
Gauge Water Damage: Assess the impact of prolonged flooding on your carpets and adjust the restoration approach accordingly.
Assess Damage Scale: Determine the extent of damage, whether it affects a single room or multiple areas.
Contact Experts: Reach out to flood restoration specialists in Auckland for the best care.
Protect Home Contents: Shift wet items, consider damp carpet cleaning to prevent mold, and remove wall decorations to avoid further damage.
Insurance and Documentation: Capture images of the affected areas and submit your water restoration evidence and insurance claim using the necessary platform.
🌊 Flooded? Let us dry you out! Call 021-877-504.
Dos and Don'ts When Facing Water Damage in Auckland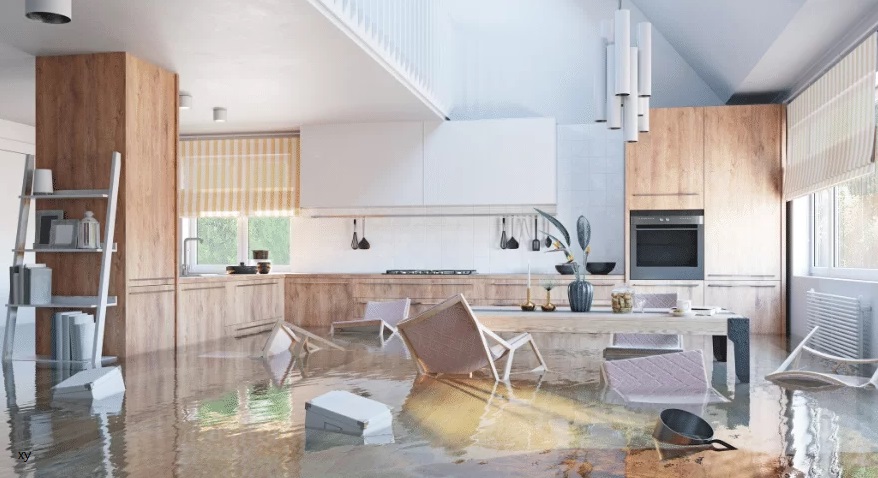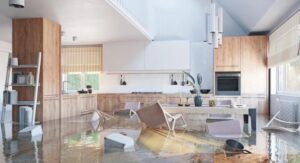 Do:
Shut off water and electricity immediately.
Clean up excess water using sponges, mops, and rags.
Relocate valuable, movable belongings to dry areas.
Remove wet fabrics from the floor and ventilate the area.
Freeze important documents to prevent mildew growth.
Document damage for insurance, report the incident and hire professionals like Carpet Cleaning Force.
Handle electricals safely, protect carpets and artworks, and care for furniture.
Prevent stains by hanging draperies, clearing the floor, and drying wet clothes separately.
Don't:
Avoid using appliances, especially vacuums, near water.
Beware of sagging ceilings and wet ceiling fixtures.
Do not leave wet clothes together or colored items on wet surfaces.
Avoid using electronic devices on wet floors, especially concrete ones.
🌪 Turn flood fears into cheers! Call us at 021-877-504.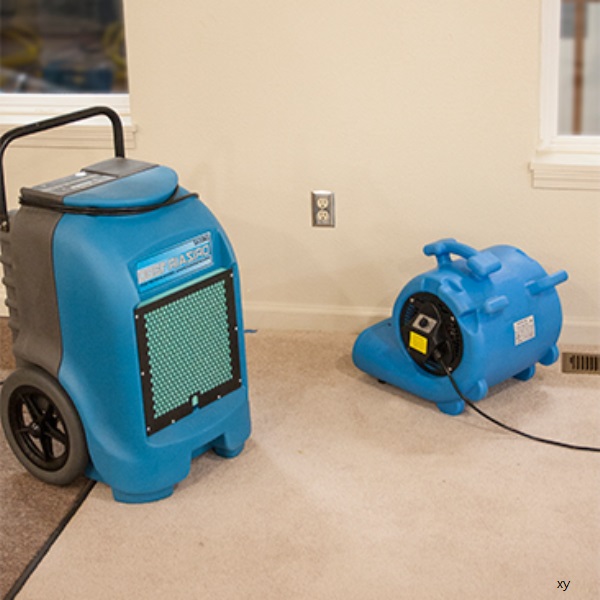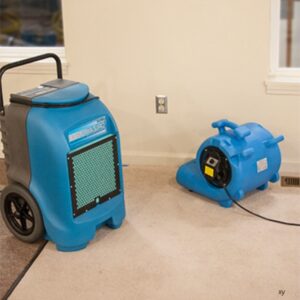 Importance of Acting Quickly
Increased Risk of Mold and Mildew Growth: The longer water remains in your property, the higher the risk of mold and mildew development, which can damage the property and pose serious health risks.
Structural Damage to the Property: Water can weaken the structural elements of your property, such as walls, ceilings, and floors, leading to costly repairs and potential safety hazards.
Permanent Staining of Carpets and Other Materials: Water can cause permanent staining on carpets, upholstery, and other materials, making it difficult or impossible to salvage these items.
Tips for Insurance Claims
Maintain a Communication Log: Record all interactions with your insurance company, including dates, times, names, and conversation summaries.
Preserve Damaged Items: Don't throw away damaged items until the insurance adjuster has assessed your property.
Retain Receipts: Keep receipts for emergency repairs or temporary accommodations, as you may get reimbursed.
Prevent Flooding and Water Damage:
Maintenance: Check the plumbing, roof, windows, and doors for leaks.
Drainage: Ensure proper drainage away from the foundation. Keep gutters and downspouts clear.
Sump Pump: Install a sump pump if your property is flood-prone.
Seal Cracks: Seal cracks and openings in the foundation, walls, windows, and doors.
Elevate Appliances: Keep electrical appliances and utilities above potential flood levels.
Check Valves: Install check valves to prevent water backup in drains.
Stay Informed: Monitor weather forecasts in flood-prone areas.
Case Study: Residential Water Damage Restoration.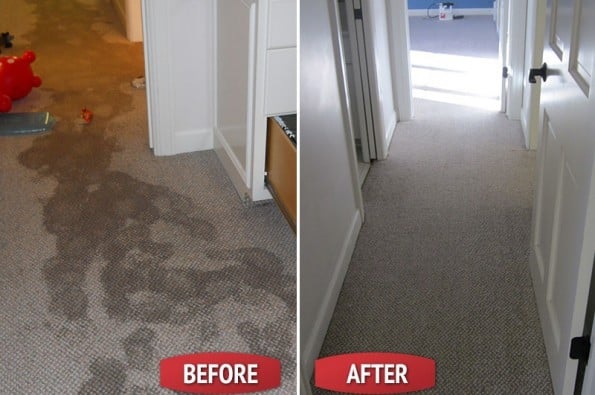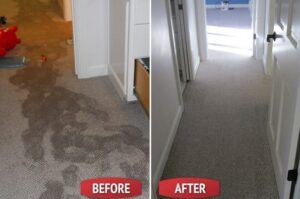 Location: North Shore Auckland
Problem: A Burst pipe in an upstairs bathroom caused extensive water damage, mold, and mildew in multiple rooms while the homeowners were away.
Solution: Our team performed emergency water damage restoration, including water extraction, drying and dehumidification, mold remediation, structural repairs, and cleaning and sanitization.
Results: The restoration was completed within a week, removing all signs of water damage, mold, and mildew and allowing the homeowners to return to a safe and comfortable home.
Testimonials and Reviews
Mike Whare, Ponsonby
Exceptional Workmanship: "Dealing with a flooded conference room was a nightmare, but their professionalism turned it around. The emergency water removal services were excellent. Our carpets look brand new, and there's no sign of water damage. Truly remarkable!"


Jordan Tai, Manukau
Beyond Expectations: "I called them for emergency carpet drying, but they did much more. They salvaged furniture, prevented mold, and restored our home to its pre-flood state. They truly went above and beyond."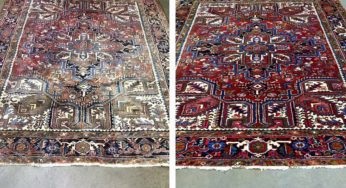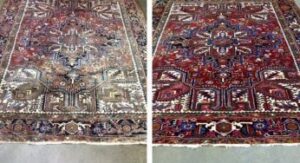 Remember, carpets might not talk, but their transformations speak volumes about our work!
FAQs
How can I find the best flood restoration near me? If you're in the Auckland region, we've got you covered! Carpet Cleaning Force provides comprehensive flood restoration services 24/7. Call us at 021-877-504 for immediate assistance or any inquiries.
What is flood restoration? It is the process of cleaning, repairing, and restoring a property damaged by flooding.
How quickly should I respond to flooding? Immediately. Contact a flood restoration service within 24 hours to minimize damage.
How long does it take to dry a property? Typically, 3-5 days using professional equipment, but it varies based on several factors.
Can I salvage my belongings? Non-porous materials can often be recovered, but porous materials may need to be discarded if heavily damaged.
What are the signs of water damage? Water stains, peeling paint, warped flooring, musty odor, and mold presence.
Can I stay in my home during restoration? It depends on the damage extent and work required. In severe cases, temporary relocation may be necessary.
Does insurance cover flood restoration? It varies by policy. Review your policy and contact your insurance company for details.
What is the cost of flood restoration? Price varies based on damage extent, property size, and work required. Contact a professional service for an estimate.
Why hire a professional flood restoration service? They have the expertise, equipment, and experience necessary for effective and safe flood damage cleanup.
How do you prevent mold growth after a flood? Start drying and cleaning immediately after a flood. A professional service will remove moisture, clean and sanitize areas, and monitor for mold.
What areas do you service? We service throughout Auckland. Contact us for more information or to schedule a service.
What to do while waiting for the flood restoration team? Turn off utilities, document damage, move valuables, and remove water if possible.
Is it safe to stay home during restoration? A: Stay if there is minor flooding and no structural damage. Otherwise, leave or consult a professional.
Payment Options:
Residential: Cash or online transfer post-service.
Commercial/Property Managers: Invoice for regular services or multiple properties.
Privacy Policy & Terms of Service
🔥 Fast action, satisfying reaction. Reach us at 021-877-504.